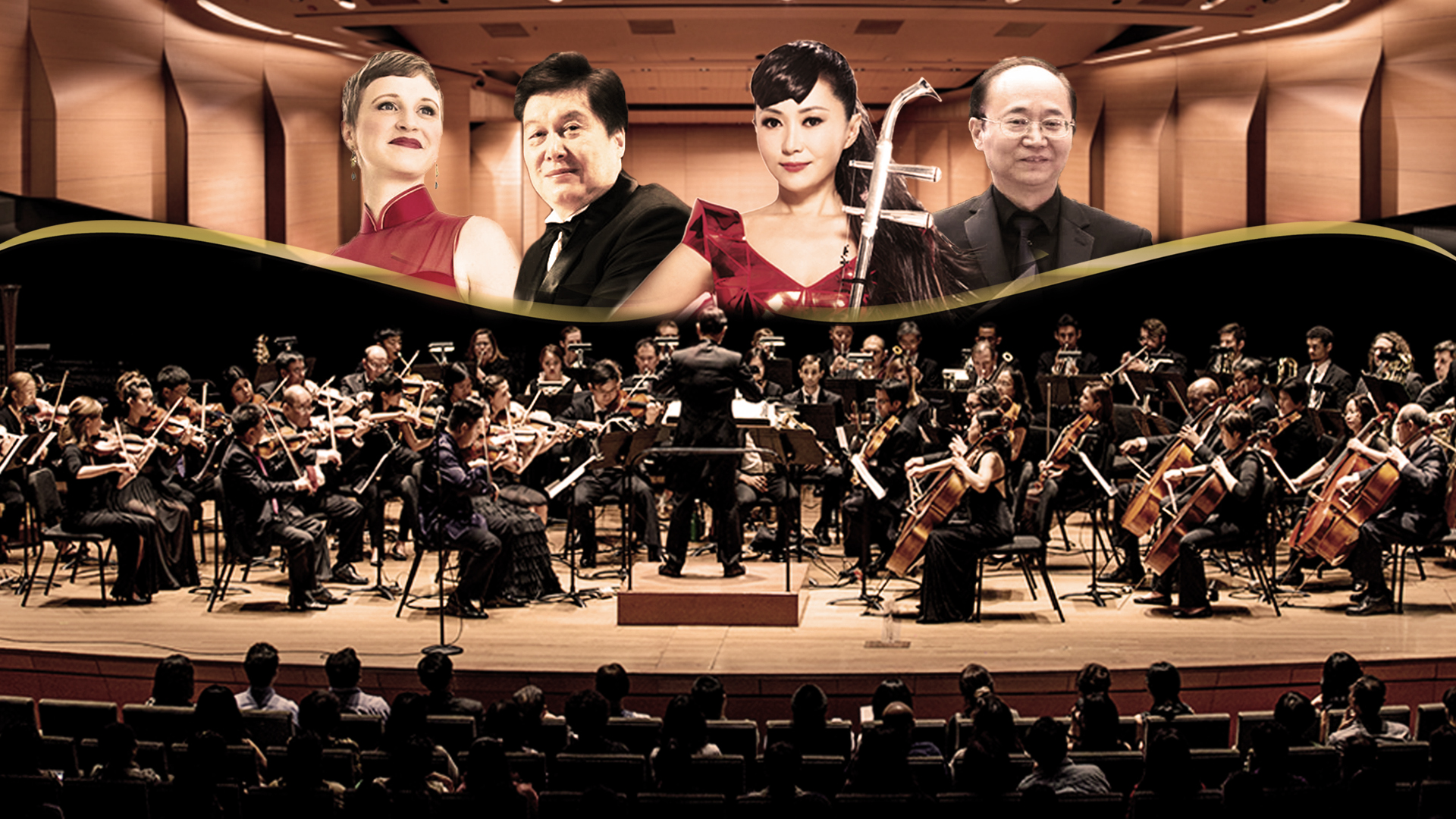 This event has passed
Featured Musicians
YIN Chengzong
Widely recognized as one of the most renowned Chinese pianists in the world, Yin Chengzong has appeared at Carnegie Hall for seven seasons since his debut in 1983 as well as concertized in all five continents. Yin has performed under the baton of Eugene Ormandy with the Philadelphia Orchestra, Claudio Abbado with the Vienna Philharmonic Orchestra, Kirill Kondrashin with the Moscow Philharmonic Orchestra and Sir Malcolm Sargent with the St. Petersburg Philharmonic Orchestra. Yin became well-known for composing and performing the Yellow River Piano Concerto, as well as for writing/publishing "Ancient Chinese Music for Piano" in the 70s. Being praised as "a poetic philosophical artist..."  Yin has been featured on CCTV, CBS Sunday Morning and PhoenixTV. Yin was listed in the New Grove Music Dictionary in1980 edition. Having released more than 30 albums, Yin Chengzong can be heard on DR Classics, ABC, Marco Polo, China Records and Moscow labels. As a professor and an artist-in-residence, Yin Chengzong has taught at the Cleveland Institute of Music. Yin's students included Lang Lang, Ilya Itin and Edith Chen.
CHENG Lin
Effortlessly blending the world's greatest musical traditions, Cheng lin, a singer, classically trained Erhu player (the two string Chinese violin) and a chinses pop music icon, is a leading artistic force in China today. She went to America in 1990s to introduce Chinese music to the west and studied with top vocal coach Seth Rigs, developing her unique East meets West musical style. She has worked with great artists, such as Grammy Award winning producer KC Porter, French composer Jean Michel Jarre, American band "Ozomatili", and Spencer Proffer, etc. Cheng Lin's unique music comes from the depth of her soul, driven by her passionate belief in the unity of all peoples. The emotion of her music has touched the hearts and moved the spirits of music lovers around the world.
The Asian Cultural Symphony of the USA
         The Asian Cultural Symphony of the USA is affiliated with the Asian Cultural Center. It is made up of nearly one hundred members, both Chinese and other races music professionals and lovers in Greater New York Area. Most members of the orchestra were previously trained in higher education institutions of music, of which more than half of them graduated from New York Julliard School. Some members have signed with major orchestras in the United States and become major forces of local music groups. The orchestra has also absorbed a batch of musicians graduated from music institutes but engaged in other industries. So far, the orchestra has participated hundreds of performances across the United States, such as New York Lincoln Center for the Performing Arts, Carnegie Hall, New York City Hall, and the United Nations Headquarters, The United States Capitol, and toured in New York, Washington DC, New Jersey, Maryland, and Virginia.
The Asian Cultural Symphony of the USA