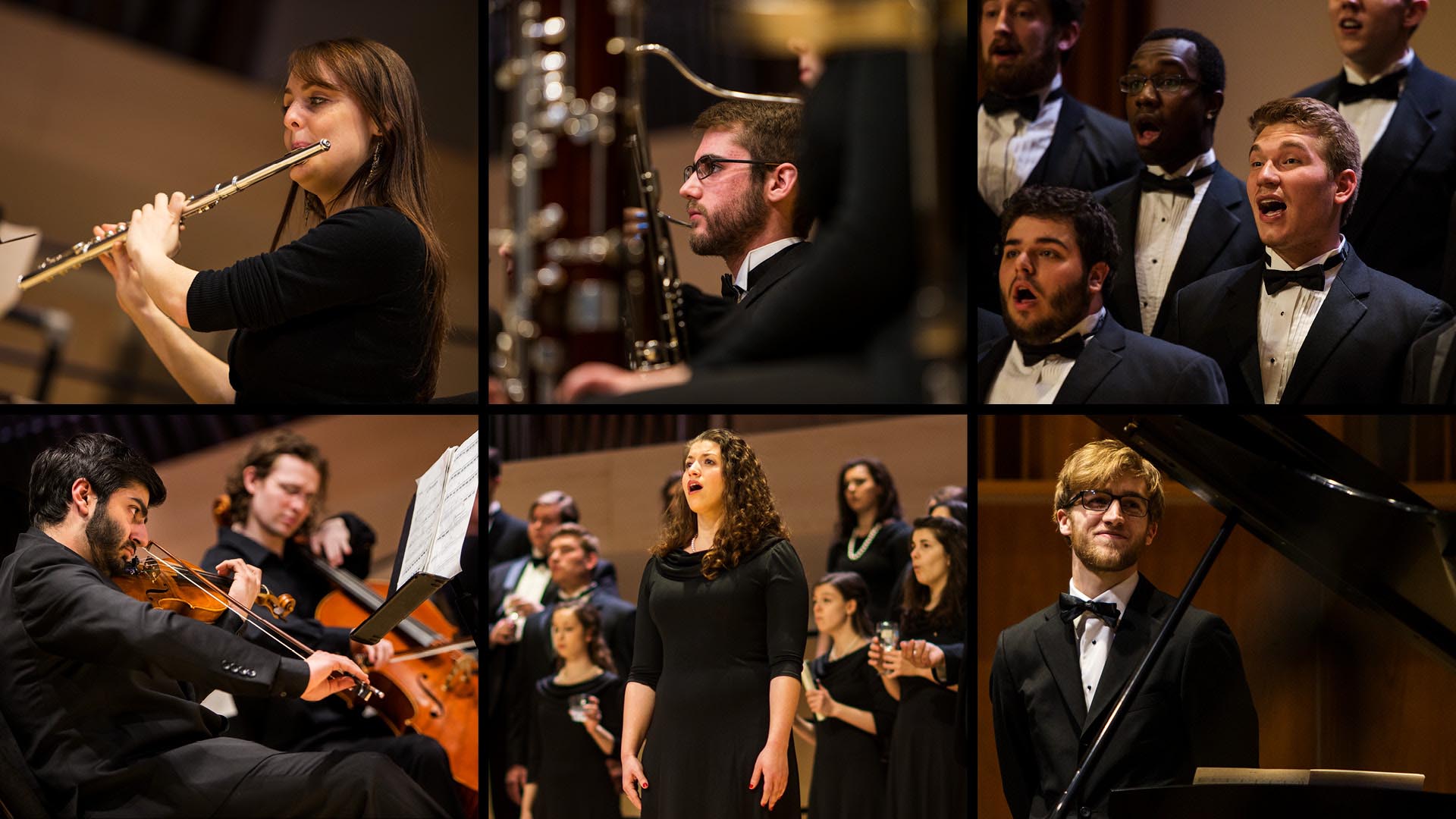 This event has passed
Ithaca College Choir, Chamber Orchestra, and Symphony Orchestra conducted by Janet Galvan, with musical direction from Calvin Wiersma and stage direction from Tucker Davis.
This concert features the world premiere of Ithaca College alumnus Dominick DiOrio's Solaris, A Choral Symphony in Three Movements. The program also includes a staged performance of Siegfried Idyll by Richard Wagner and a moving rendition of Prayers of Kierkegaard by Samuel Barber.
"The Exquisite Hour: Music of Love and Rapture" Featuring the Ithaca College Choir, Chamber and Symphony Orchestras