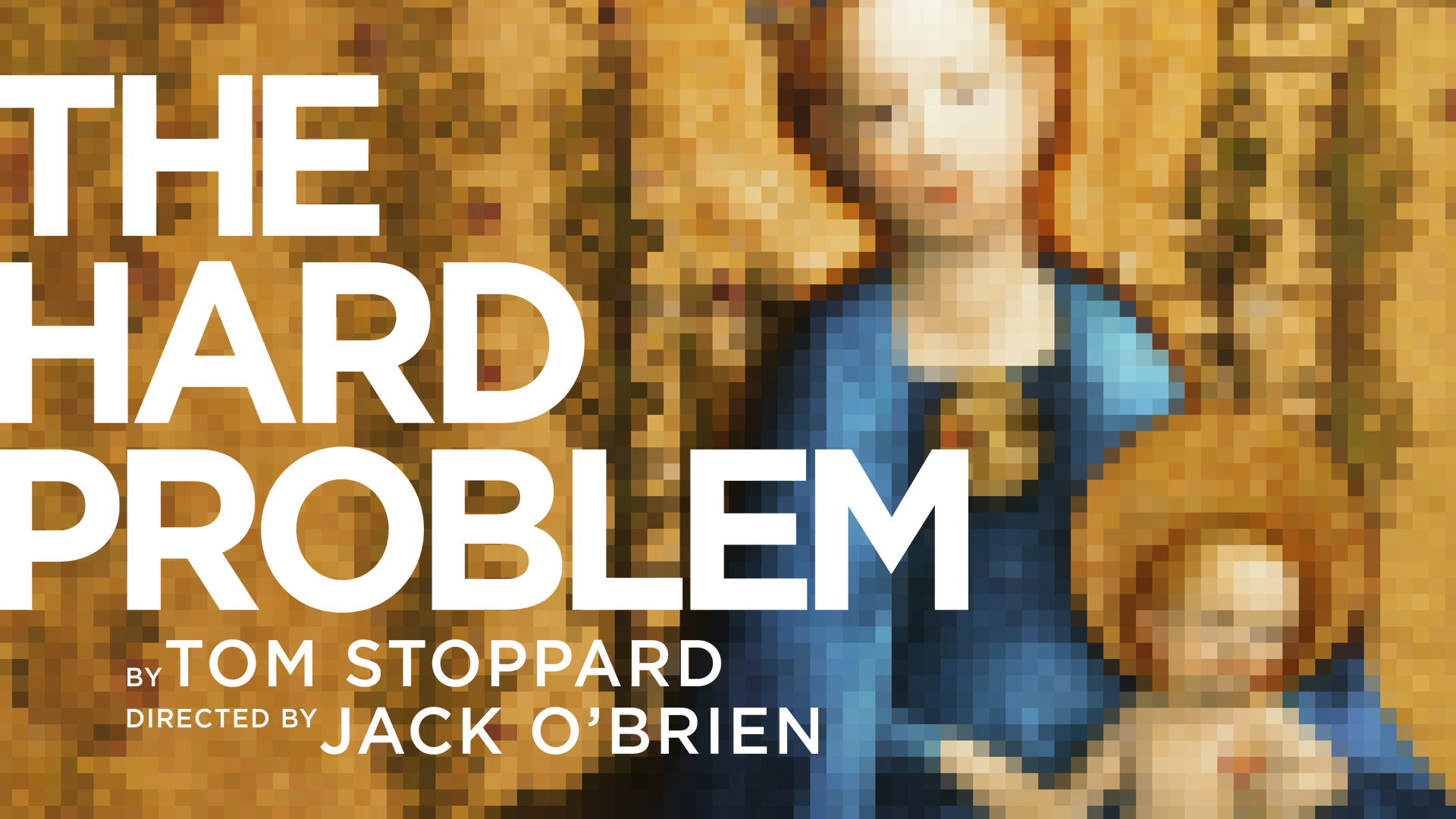 This event has passed
In Tom Stoppard's THE HARD PROBLEM, Hilary (Adelaide Clemens) is a young psychology researcher at the Krohl Institute for Brain Science where psychology and biology meet.  If there is nothing but matter, what is consciousness?  This is "the hard problem" facing science, and for Hilary the possibility of genuine altruism, without a hidden Darwinian self-interest, depends on the answer.  Meanwhile she is nursing a private sorrow.  She needs a miracle and is prepared to pray for one. Directed by Jack O'Brien.
Venue and Accessibility
150 West 65th Street
For questions about accessibility or to request an accommodation, please contact [email protected] or 212.875.5375.
For ticketing information and general questions, please call 212.721.6500.
Eshan Bajpay

, Amal

Adelaide Clemens

, Hilary

John Patrick Doherty

, Ensemble

Nina Grollman

, Julia

Katie Beth Hall

, Cathy

Eleanor Handley

, Ensemble

Olivia Hebert

, Ensemble

Sagar Kiran

, Ensemble

Chris O'Shea

, Spike

Madeleine Pace

, Ensemble

Robert Petoff

, Leo

Tara Summers

, Ursula

Jon Tenney

, Jerry

Baylen Thomas

, Ensemble

Kim Wong

, Ensemble

Karoline Xu

, Bo