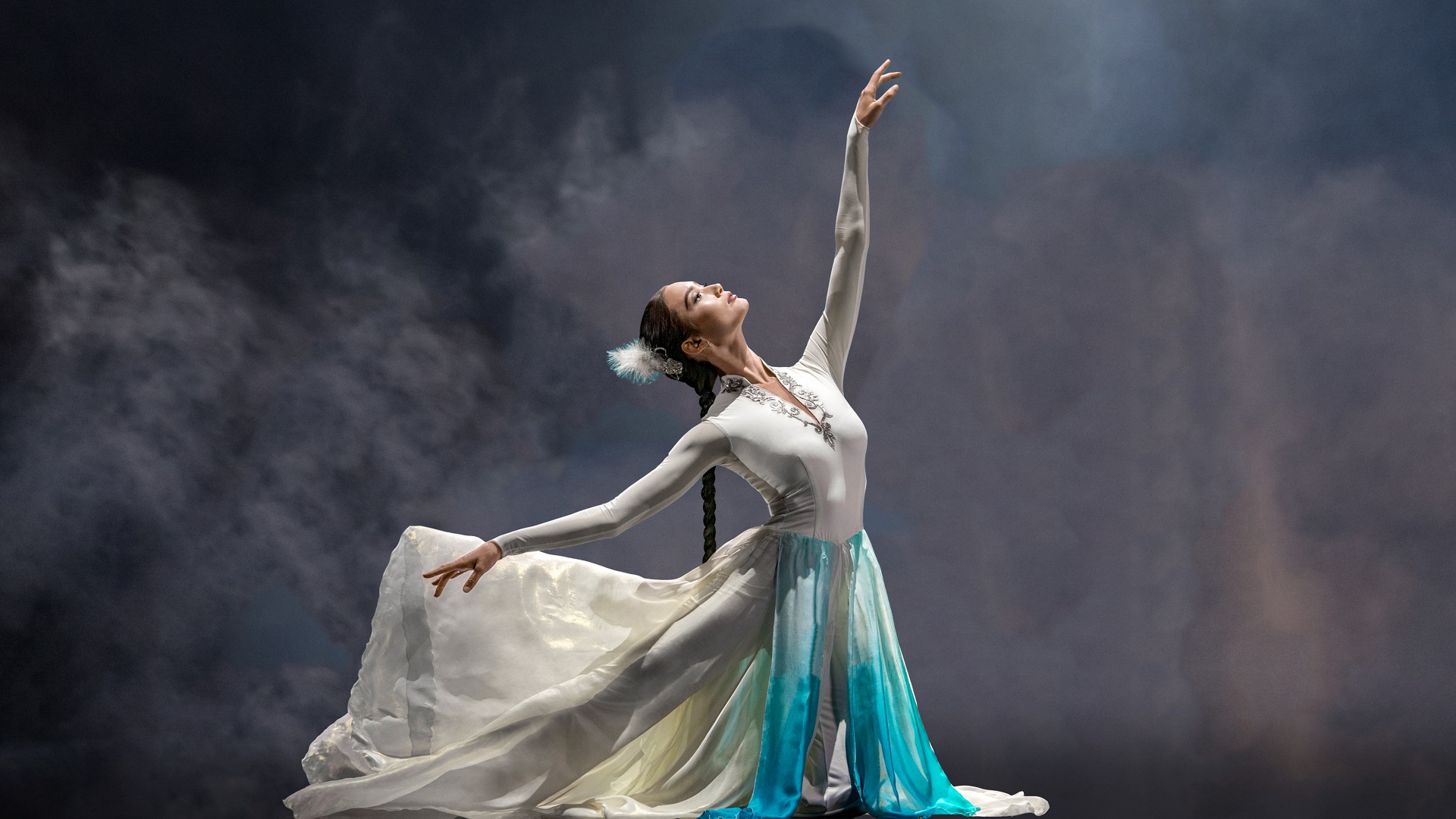 This event has passed
The performance is part of the "Modern Kazakhstan Culture in the Global World," a project of the Republic of Kazakhstan Ministry of Culture and Sport.  
The Astana Ballet Theater is one of the leading performance companies of the Republic of Kazakhstan. The primary aim of the theater is to develop the art of Kazakh ballet and create national works that include bold ideas and new forms. The theater has its own original artistic signature and unique repertoire. The Astana Ballet Theater tours actively in Kazakhstan and abroad, where it has visited Moscow, St. Petersburg, Beijing, Paris, Vienna, Seoul, Budapest, Baku, Minsk, New York, Tokyo, Warsaw and Brussels. The theater was also twice invited to perform at the international "Stars of the White Nights" festival in St. Petersburg.
The Astana Ballet repertoire includes classic international and national masterpieces, as well as original choreographic compositions by renowned choreographers. Collaborating with choreographers and teachers from different countries has enabled the dancers to acquire a rich vocabulary of modern choreography, and therefore the language of the company is accessible and understandable to audiences throughout the world.
The program of the Astana Ballet Theater at Lincoln Center includes three primary works; Heritage of the Great Steppe includes miniature scenes and moments taken from national ballets rich in culture and color.  All aspects of this collaborative dance are marked by emotional folk traditions, expressive music and remarkable artistic imagery.  Heritage of the Great Steppe reflects the dynamic growth and uniqueness of the modern national ballet.
Love Fear Loss, a ballet set to the songs of Edith Piaf (choreographed by Ricardo Amarante) and inspired by the remarkable life story of the singer is a dance about emotional attachment moved by hymns of love that took the world by storm.
A Fuego Lento tells the story of nascent feelings of emotional heat, burning emotions and the force of first love.  The dance mimics the powerful waves of excitement as the object of one's affection draws close to becoming the center of one's world. A Fuego Lento shows the world that the true meaning of life is love. Music by Lalo Shifrin, Astor Piazzola, Carlos Gardel, Choreography by Ricardo Amarante
The Astana Ballet Theater is a leader in the world of Kazakh ballet. With diverse and extraordinary repertoire, high quality performance and technologically riveting staging, Astana Ballet Theater has enjoyed continued success not just in its home country, but with audiences far beyond its borders.
Complimentary Tickets for The Astana Ballet will be distributed at The Alice Tully Hall Box Office starting at 6pm on the day of the Performance.
You can also follow us at: 
 www.instagram.com/astanaballet 
THE KAZAKHSTAN GOVERNMENT, ASTANA BALLET, DCINY & FCGROUP PRESENT: KAZAKHSTAN ASTANA BALLET GALA