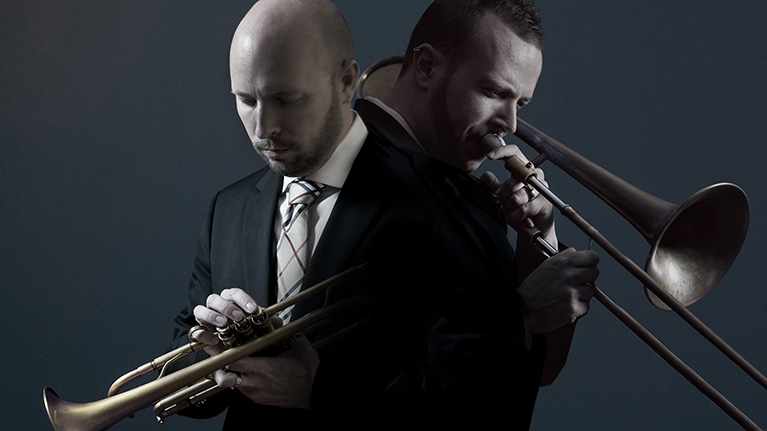 This event has passed
Brothers Brad and Elliot Mason share a truly unique musical bond and vision when performing together. Described as "one of the most important trombone voices of today's generation," Elliot is a longtime member of the Jazz at Lincoln Center Orchestra with Wynton Marsalis. Brad has proven himself as one of New York's highly respected trumpet players and educators. Their past several performances at Dizzy's Club generated glowing reviews and increasing demand for a return performance, which we are excited to present tonight. For the first time at Dizzy's, the Mason Brothers will perform a program of music written by all-time jazz greats John Coltrane, Thelonious Monk, and Duke Ellington.
Venue and Accessibility
10 Columbus Cir
For questions about accessibility or to request an accommodation, please contact [email protected] or 212.875.5375.
For ticketing information and general questions, please call 212.721.6500.
The Mason Brothers Quintet