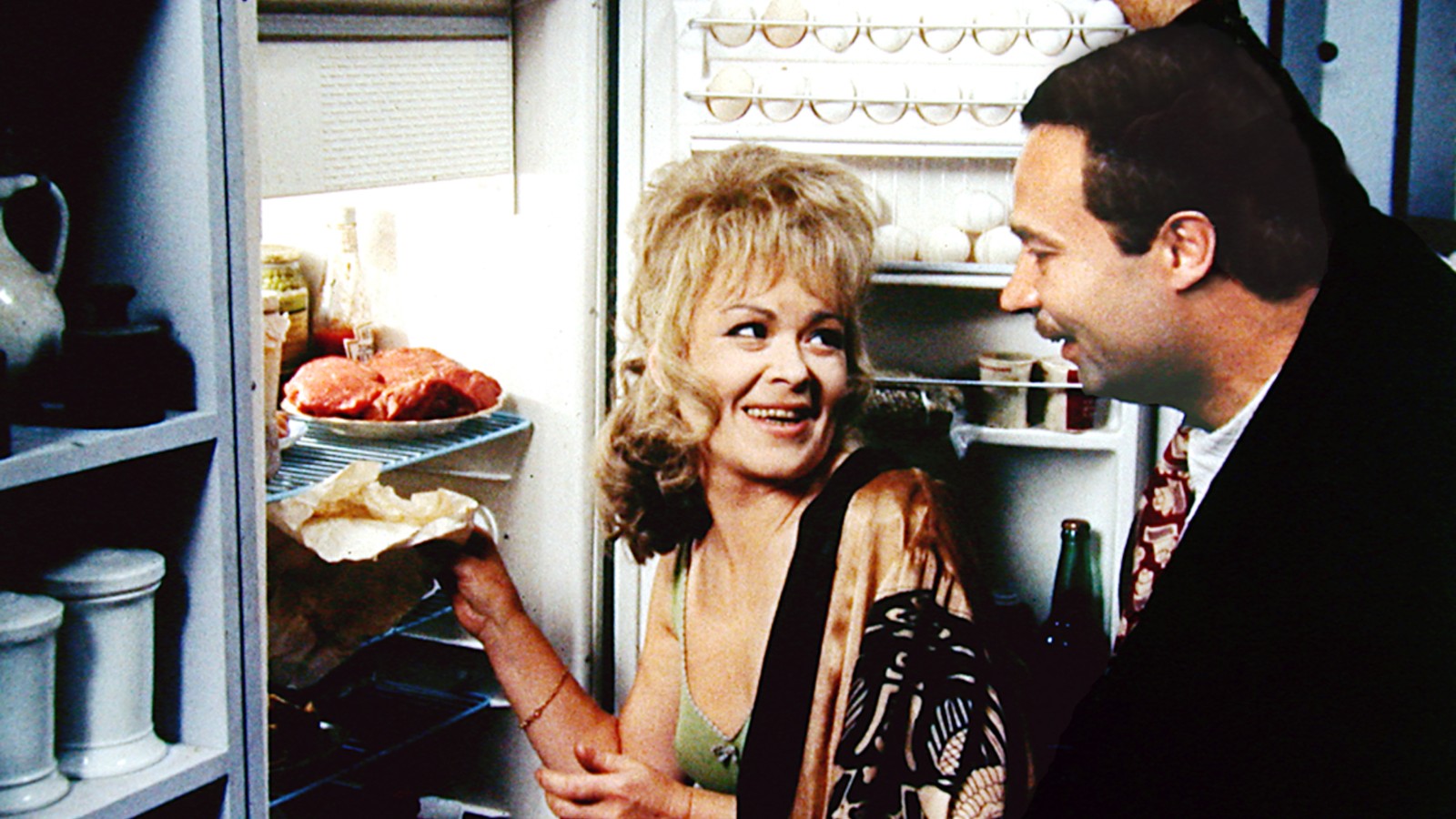 This event has passed
Introductions on May 24 (by Marie Dvorakova) and May 27 (by Irena Kovarova)
Krumbachová's sole directorial effort puts a surrealist, satanic spin on the battle-of-the-sexes farce as a hot-to-trot Miss Lonelyhearts (Jirina Bohdalová) looking for a man gets more than she bargained for when she begins wooing the boorish Mr. Devil (Vladimír Mensík), an insatiable glutton who turns out to be (literally) the boyfriend from hell. A groovy mélange of '60s lounge muzak, eye-popping art direction, and sumptuous Czech cuisine, The Murder of Mr. Devil is a subversive anti-rom-com that coolly cuts male chauvinism down to size and luxuriates in female pleasure, desire, and liberation.
Venue and Accessibility
144 West 65th Street
For questions about accessibility or to request an accommodation, please contact [email protected] or 212.875.5375.
For ticketing information and general questions, please call 212.721.6500.