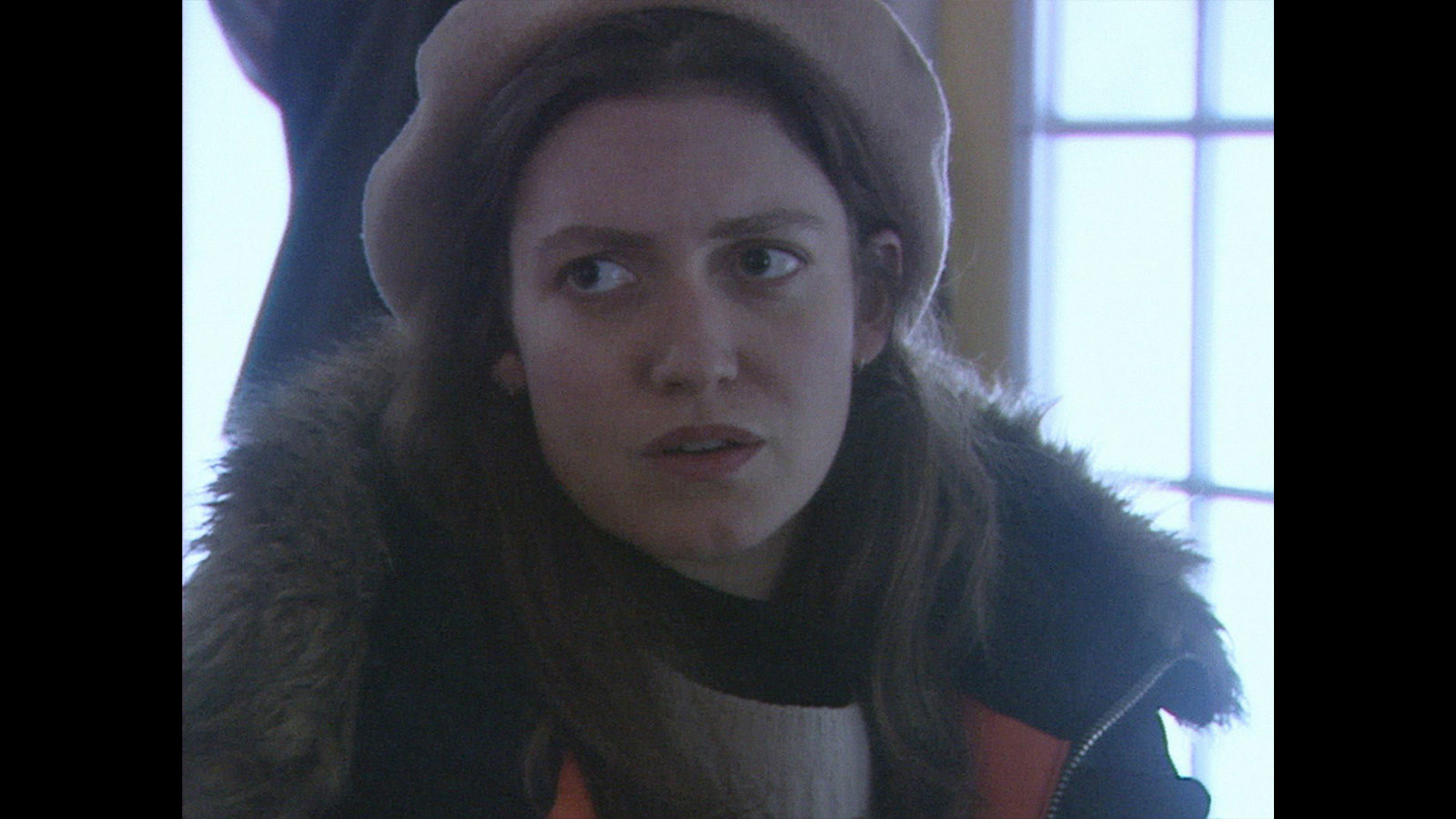 This event has passed
Q&As with James N. Kienitz Wilkins and Robin Schavoir at the 6:30pm screenings on June 28 & June 29 
Co-written by experimental filmmakers James N. Kienitz Wilkins and Robin Schavoir, The Plagiarists is at once a hilarious send-up of low-budget American indie filmmaking and a probing inquiry into race, relationships, and the social uncanny. A young novelist (Lucy Kaminsky) and her cinematographer boyfriend (Eamon Monaghan) are waylaid by a snowstorm on their way to visit a friend in upstate New York and are taken in by the kindly yet enigmatic Clip (Michael "Clip" Payne of Parliament Funkadelic), who puts them up for the night. But an accidental discovery months later recasts in an unnerving light what had seemed like an agreeable evening, stoking resentments both latent and not-so-latent. Exhilaratingly intelligent and distinctively shot on a vintage TV-news camera, The Plagiarists is a work whose provocations are inseparable from its pleasures. A New Directors/New Films 2019 selection. A KimStim release.
Venue and Accessibility
144 West 65th Street
For questions about accessibility or to request an accommodation, please contact [email protected] or 212.875.5375.
For ticketing information and general questions, please call 212.721.6500.