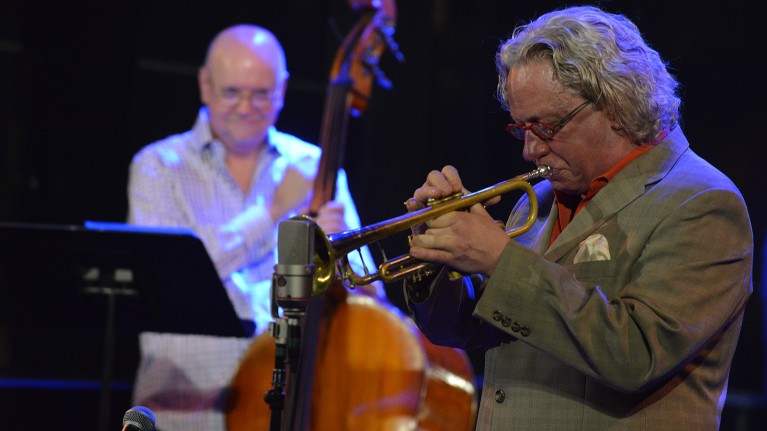 This event has passed
There are no physical tickets for Dizzy's Club events, reservations are recommended. Doors open at 6:00pm for the 7:30pm set and 9:00pm for the 9:30pm set. The venue offers a full dinning experience inclusive of craft cocktails. The music cover charge will be added to the final food and beverage bill at the end of the evening.
Trumpeter and multi-Grammy Award–nominated composer Tim Hagans has led an enviable career from the start, joining the Stan Kenton band at age 20 and then touring Europe with legends like Thad Jones and Dexter Gordon. Always a powerful and in-demand trumpeter, he has since earned equal renown as a composer for small groups, jazz orchestras, film, dance, and beyond. Tonight's quintet is a remarkable group of players who will traverse Hagans' eclectic jazz repertoire with grace.