Show Full Description
The critically acclaimed New York Film Festival favorite returns!
In Petzold's brilliant and haunting adaptation of German novelist Anna Seghers's 1944 book Transit, a hollowed-out European refugee (Franz Rogowski), who has escaped from two concentration camps, arrives in Marseille assuming the identity of a dead novelist whose papers he is carrying. He enters the arid, threadbare world of the refugee community, where he becomes enmeshed in the lives of a desperate young mother and son and a mysterious woman named Marie (Paula Beer). Transit is a film told in two tenses: 1940 and right now, historic past and immediate present, like two translucent panes held up to the light and mysteriously contrasting and blending. An NYFF56 selection. A Music Box Films release.
See Full Description >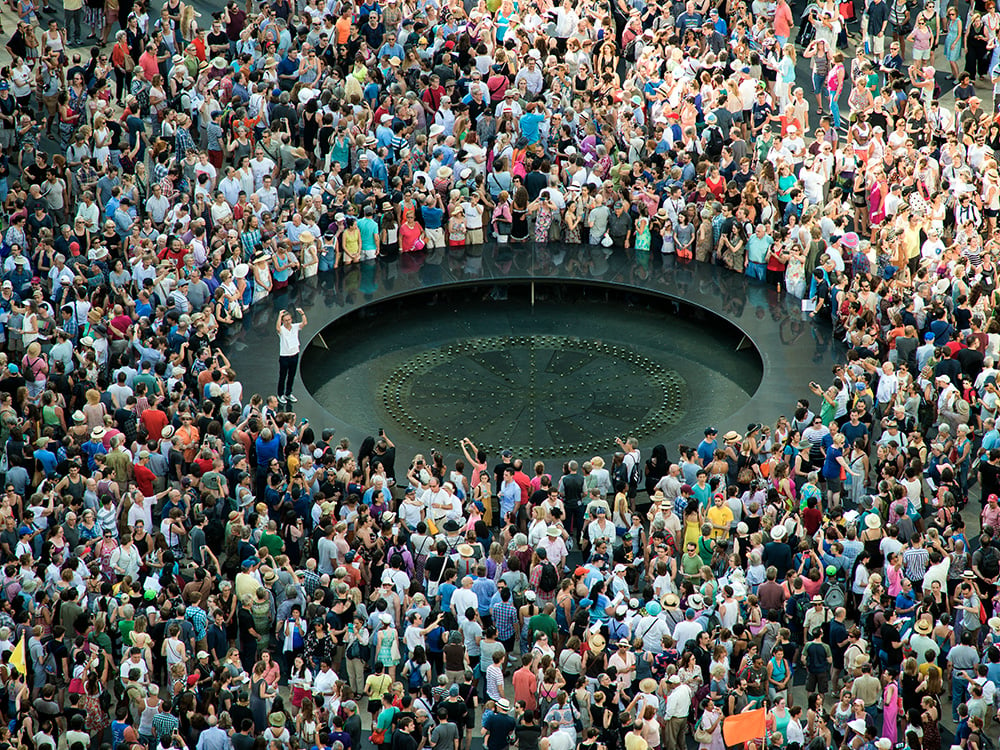 The Power of the Performing Arts: Leading a Center in a Decentralized Age
Henry Timms begins his tenure as the 11th president of Lincoln Center for the Performing Arts next month.
Read More
Einstein on Film: Gems from the Lincoln Center Archives
Sixty years of performing-arts history are to be found in the voluminous Lincoln Center Archives.
Read More