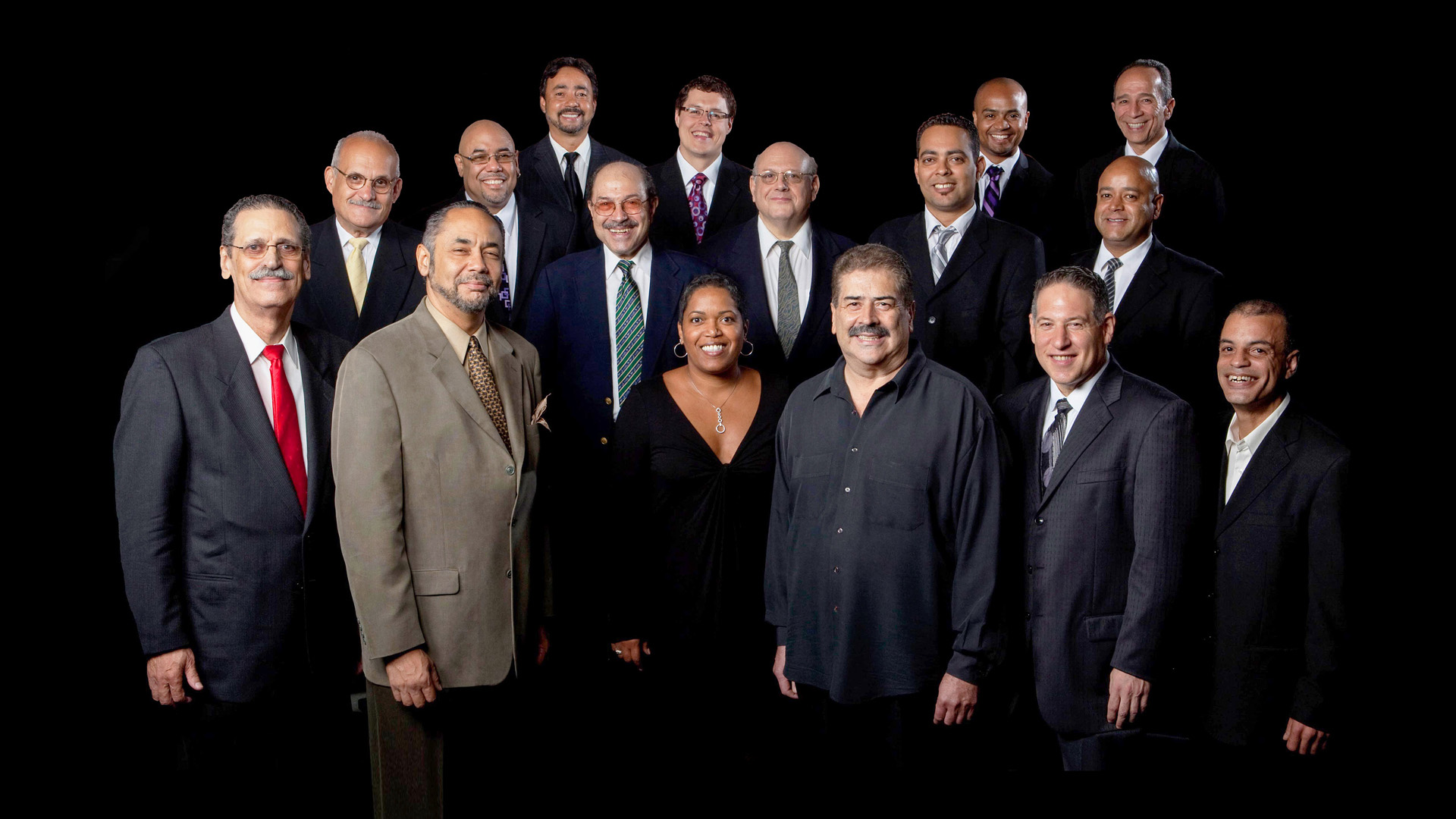 This event has passed
Led by John "Dandy" Rodriguez, Mitch Frohman, both of whom  have spent over 25 years working with Tito Puente, and Jose Madera, the Mambo Legends Orchestra keeps the sound of the '50s and '60s Palladium–era music thriving and moving forward, whether through celebrating the Big Three (Machito, Tito Rodríguez, and Tito Puente) or working with exciting new musical concepts.
Transcending all boundaries, the Mambo Legends Orchestra, featuring the former all-stars of the Tito Puente Orchestra, brings people together no matter their age, the language they speak, or their background. The music—expertly composed and exceptionally performed—is the tie that binds, beckoning audiences to the dance floor with its big band sounds and rhythms.
Presented in collaboration with NYU Music and Social Change Lab
¡VAYA! 63: Mambo Legends Orchestra