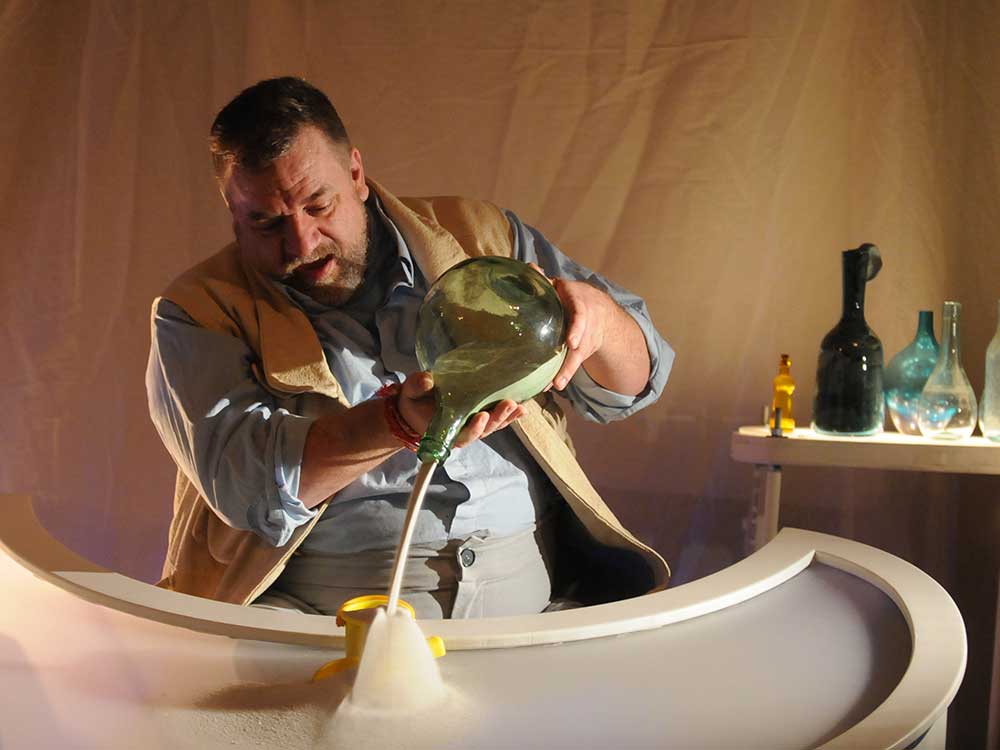 This event has passed
Waves, all that Glows Sees
Photo by Louise Leblanc
Théâtre des Confettis 
Tickets $25 / Member Price $18
Ages 2–5
Children are invited inside an enchanted tent to experience this whimsical theatrical tale where a tall man's daydreams of a seaside land filled with wonders is transformed into an immersive reality. Sand dunes, sea creatures, boats, and the endless sky are evoked through stunning visuals and original melodies.
Presented in association with Kennedy Center Theater for Young Audiences
Members receive ticket discounts all year long. Join today.
Venue and Accessibility
165 West 65th Street
For questions about accessibility or to request an accommodation, please contact [email protected] or 212.875.5375.
For ticketing information and general questions, please call 212.721.6500.
Waves, All That Glows Sees