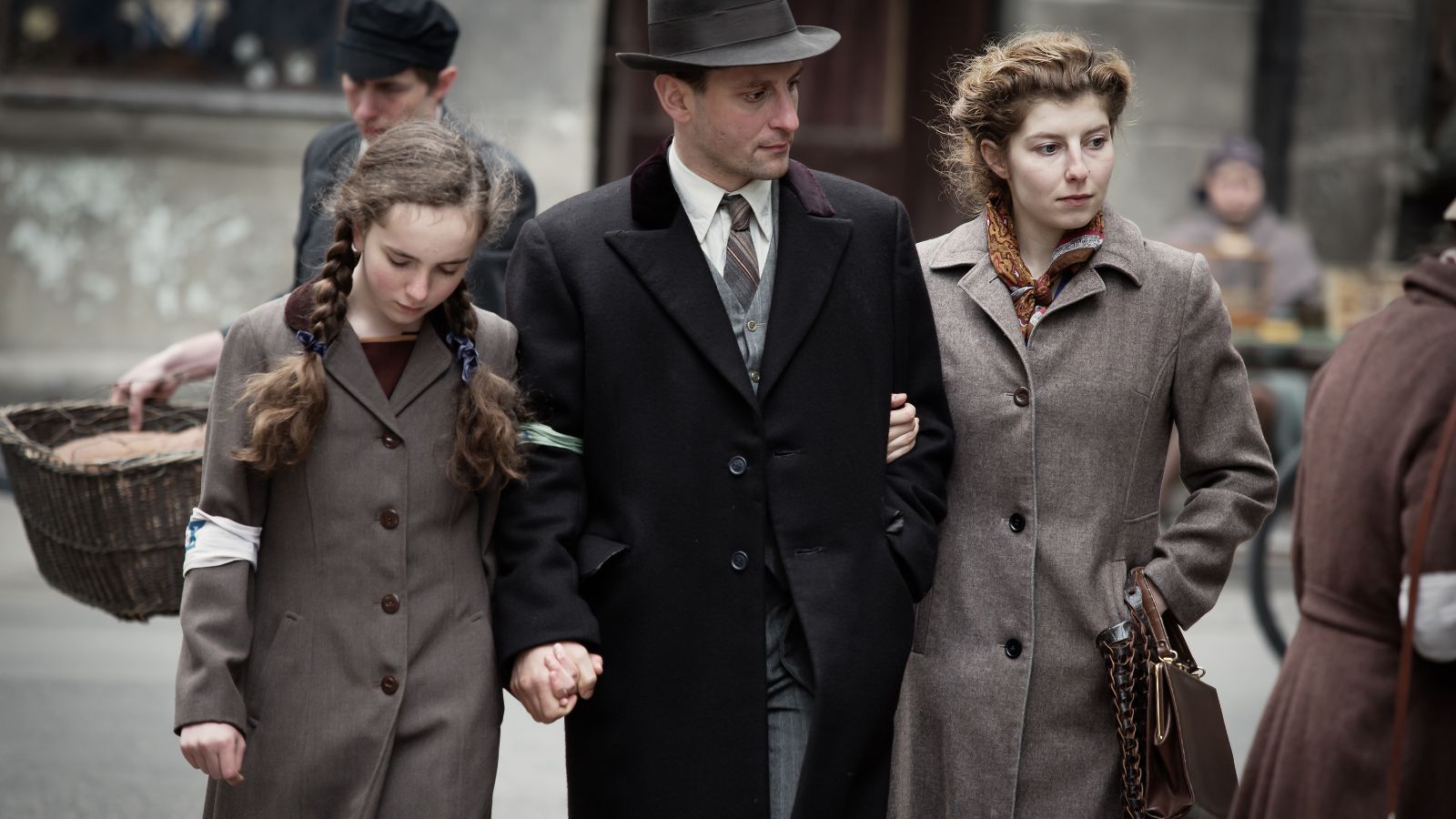 This event has passed
New York Premiere. Q&As with Roberta Grossman, producer Nancy Spielberg, and historian Samuel Kassow on January 17; actor Joan Allen also in attendance for 8:30pm screening.
In November 1940, after the Nazis sealed 450,000 Jews in the Warsaw Ghetto, a vital insurgency took root—not of the sword, but of the pen. A group of scholars, journalists, and community leaders led by the historian Emanuel Ringelblum formed a secret resistance, vowing to strike back at Nazi propaganda by documenting the truth. Codenamed Oyneg Shabes, the organization gathered thousands of testimonies from Warsaw natives and refugees from other localities. Retrieved after the war from metal boxes and milk cans buried beneath the ruins of the ghetto, it is perhaps the most important collection of original material compiled by Jews during the Holocaust. This documentary mixes writings from the Ringelblum Archive with interviews, rarely seen footage, and stunning dramatizations to tell this story for the first time on film—a story of the fight for truth alongside the fight for survival. 
Venue and Accessibility
165 West 65th Street
For questions about accessibility or to request an accommodation, please contact [email protected] or 212.875.5375.
For ticketing information and general questions, please call 212.721.6500.
Who Will Write Our History