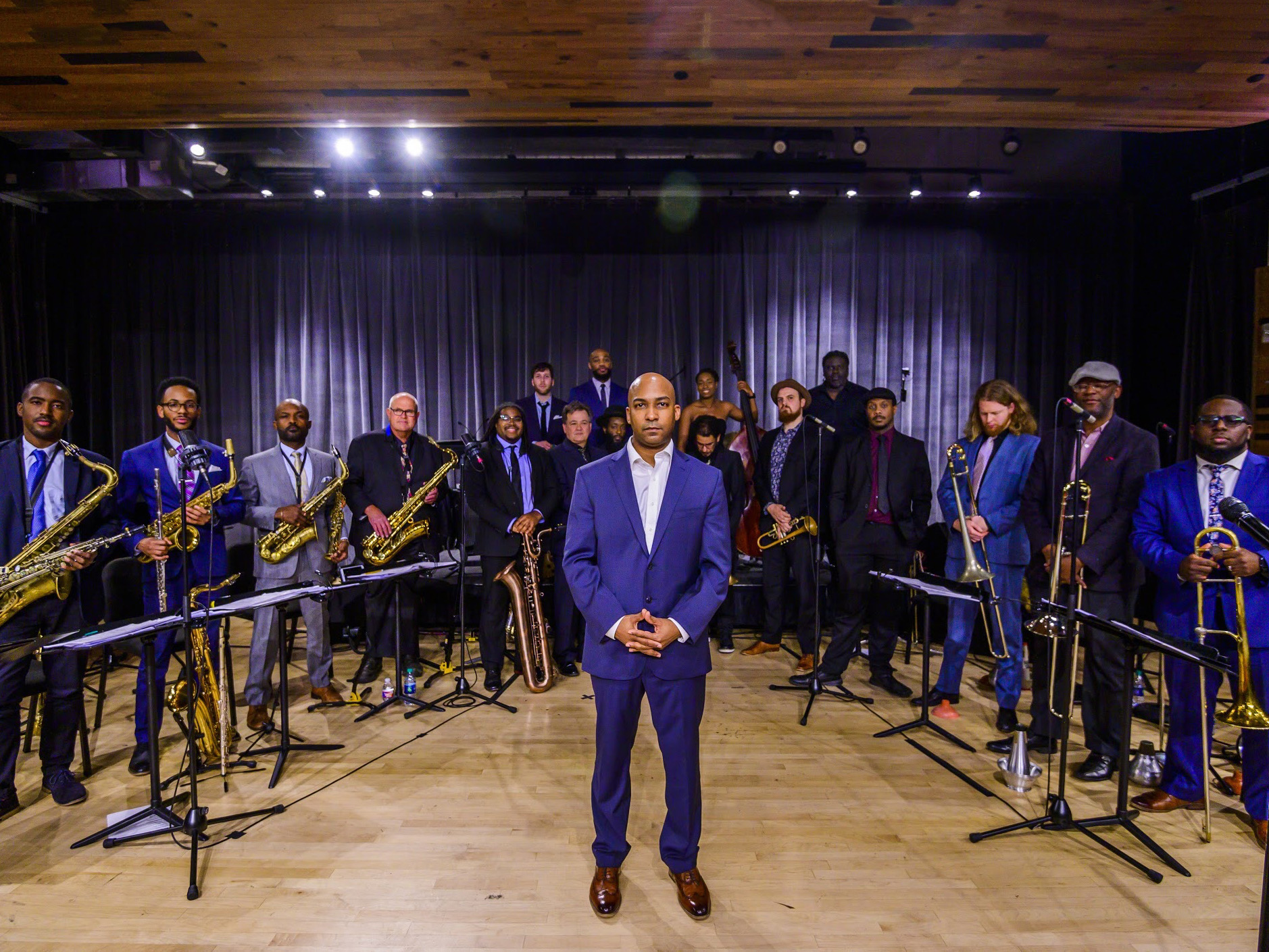 This event has passed
The Grammy Award–winning New Orleans Jazz Orchestra takes the sonic power and stylistic versatility of a big band, adds a New Orleans emphasis on groove and accessibility, and applies it to an unusually expansive repertoire of originals, jazz staples, New Orleans classics, and pop, rock, R&B, and soul hits.
Under new leadership from artistic director and drummer Adonis Rose, the band is showcasing more of its range than ever before. The NOJO is a band for all types of listeners and an especially great entry-point for new fans of jazz. The band is equally fun when it gets down to basics with classic New Orleans tunes, and its genre-crossing surprises just further prove that New Orleans' unique musical energy can reinvigorate all types of American music.
To top it off, tonight's performance features vocalist and New Orleans native John Boutté and Grammy Award–nominated vocalist René Marie, a modern icon well-loved by Jazz at Lincoln Center audiences. NOJO offers you a fresh take on what it means to be a jazz big band, and it exemplifies the mantra that "all jazz is modern."
Venue
10 Columbus Circle
Accessibility
Large-print programs

Braille programs

Wheelchair-accessible seating

Assistive listening devices
Adonis Rose & the New Orleans Jazz Orchestra
Adonis Rose and the New Orleans Jazz Orchestra
René Marie, vocals
John Boutté, vocals