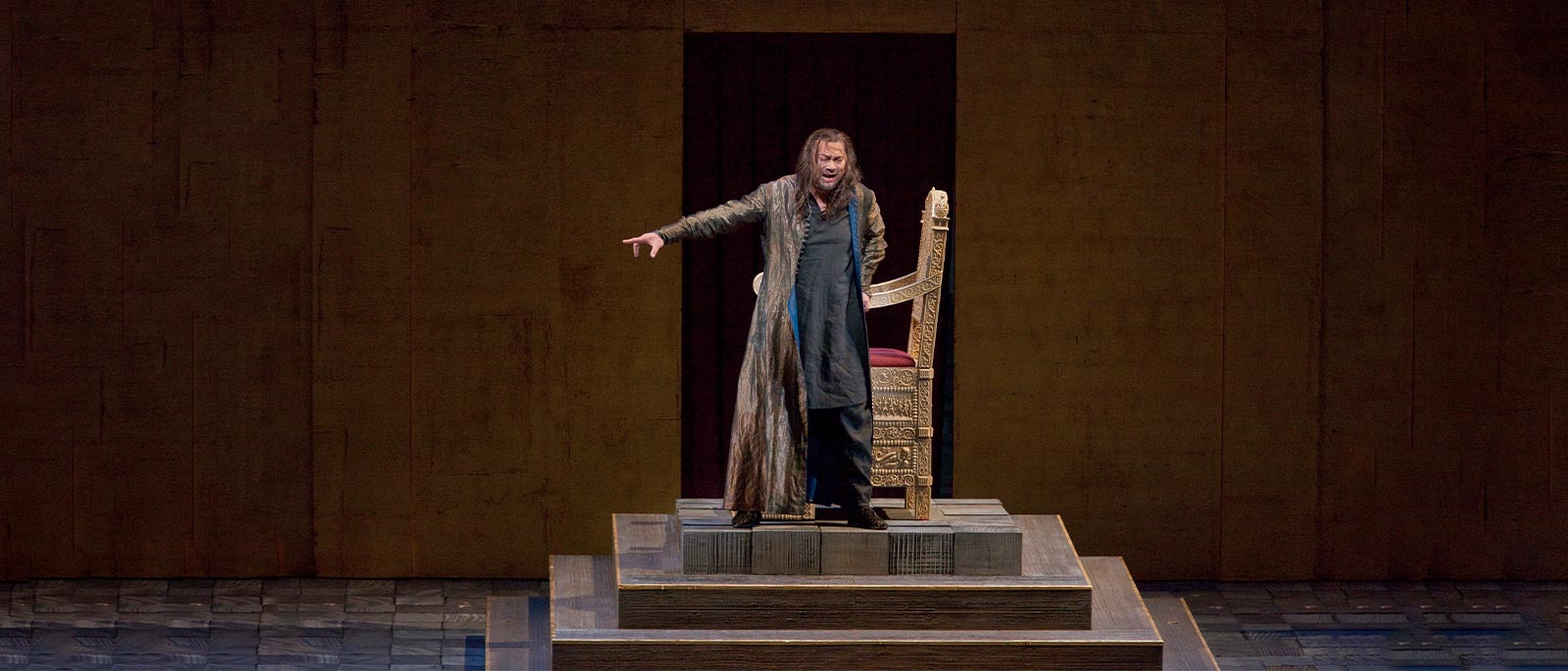 MODEST MUSSORGSKY
Bass René Pape, the world's reigning Boris, reprises his overwhelming portrayal of the tortured tsar caught between grasping ambition and crippling paranoia. Conductor Sebastian Weigle leads Mussorgsky's masterwork, a pillar of the Russian repertoire, in its original 1869 version, which runs two-and-a-quarter hours with no intermission. Stephen Wadsworth's affecting production poignantly captures the hope and suffering of the Russian people as well as the tsar himself.
Venue
30 Lincoln Center Plaza
Accessibility
Captioning with English subtitles

Wheelchair-accessible seating
September 28–October 17, 2021 Metropolitan Opera House
Patrons, 2020–21 Subscribers, and Members ($150 Supporting level and above), and audience members with money on account or who donated their canceled performance tickets are eligible to purchase single tickets now. Please login to continue.
Ticket on-sale date for the general public will be announced in early 2021.