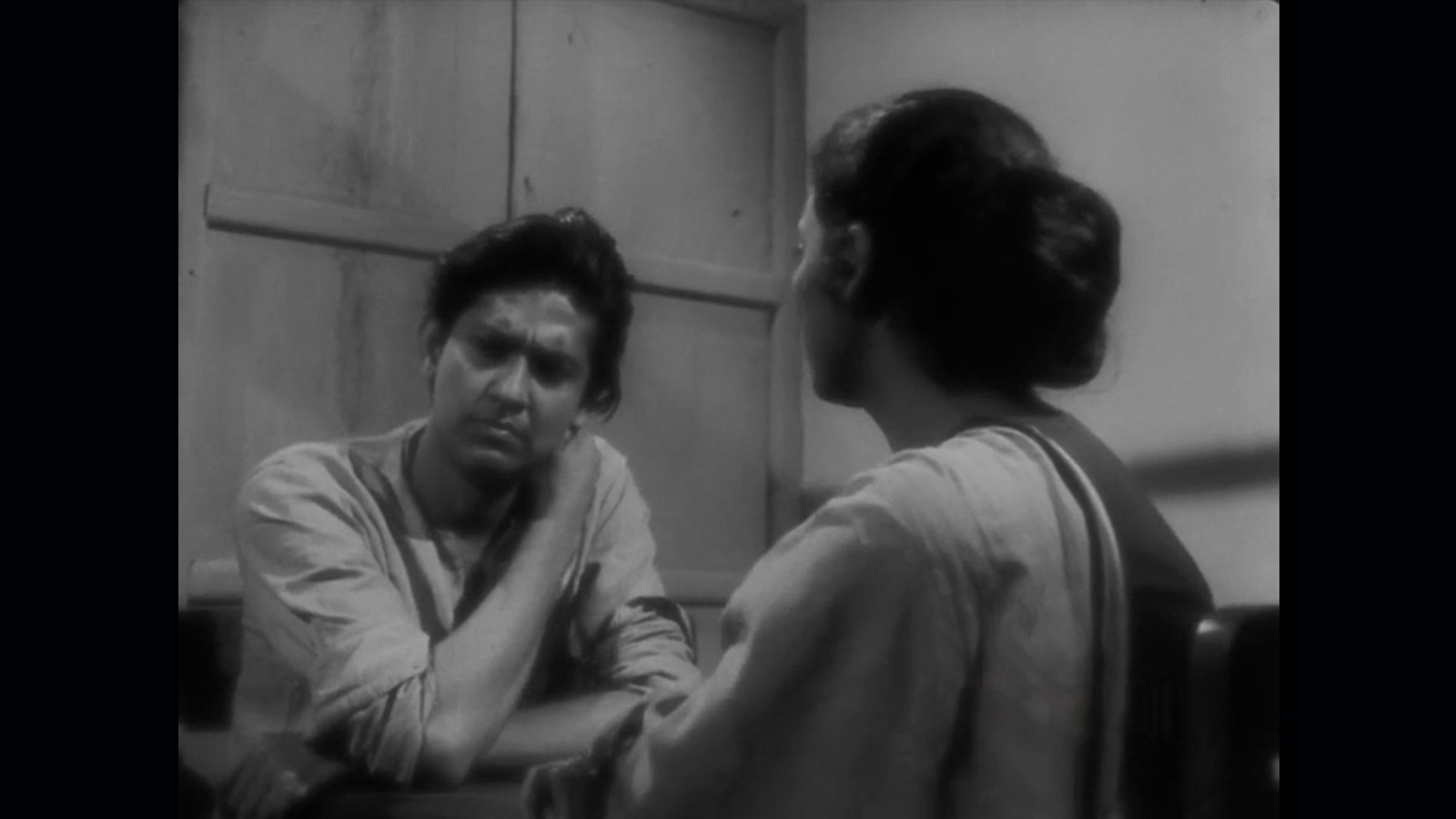 This event has passed
The most formative artistic experience for Ghatak was undoubtedly his involvement with the Indian People's Theater Association—a progressive, mainly traveling theater movement that inspired him to find innovative and creative ways to combine politics and art. Yet the IPTA was also a bitter experience for him: the demise of the group forever alienated Ghatak from the Bengali intellectual establishment. In this, his fifth feature, experimental theater director Bhrigu is consumed by his work—so much so that former collaborators threaten to splinter off and form a rival group. When Anasua, the niece of Bhrigu's adversary, falls in love, new ruptures threaten to tear the group even further apart. Ghatak's complex, self-referential drama explores the emotions, spaces, and sounds that serve to "partition" human beings politically, geographically, and aesthetically. 
Introduction by Richard Peña on November 2.