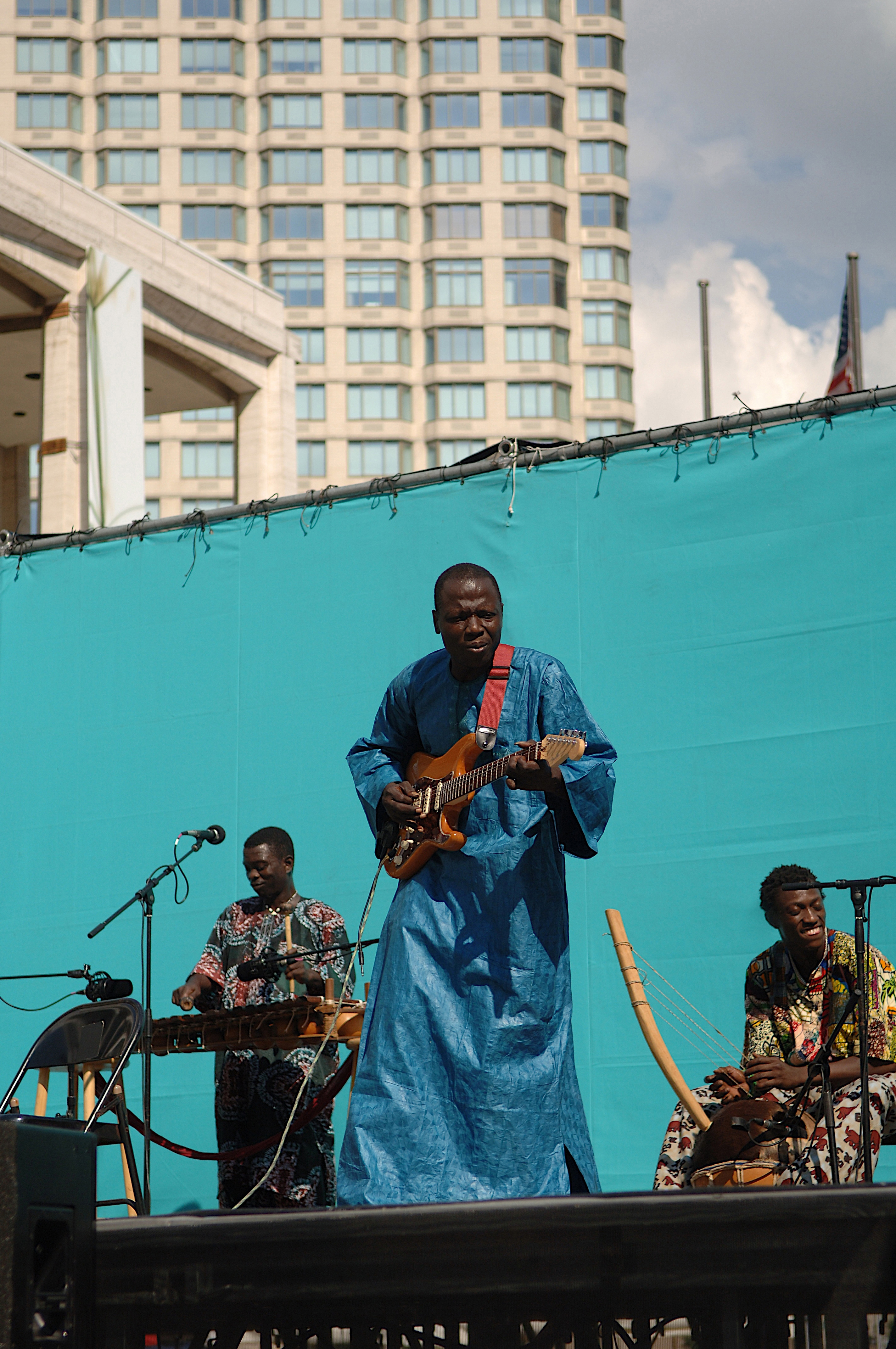 This event has passed
This dynamic program commemorates the 50th anniversary of the Hart-Celler Act, a landmark immigration bill that forever changed the demographic makeup of America and opened doors for immigrants from Africa, Asia, Latin America, and parts of Europe. The afternoon features music and dance performance traditions from some of the New York City immigrant communities that witnessed robust growth after the bill's passage.
Abdoulaye Diabaté and Super Manden is an ensemble of master musicians led by lauded Malian-born singer Diabaté, who is steeped in the Malian griot tradition. The Boodoosingh Tassa Drummers, formed by Queens native Ryan Ali, performs high-energy drumming based on musical forms from Trinidad and Tobago; Calpulli Mexican Dance Company performs regional dances of Jalisco, Michoacán, Puebla, and Veracruz, along with compelling interpretations of traditional Aztec dances. Csűrdöngölő Folk Ensemble, accompanied by acclaimed Hungarian folk music band Èletfa, offers a high-energy tour of traditional Hungarian music and dance, as well as regional traditions from Slovakia and Transylvania. Sitar virtuoso Ikhlaq Hussain is part of a centuries-long line of master musicians in the Delhi Gharana tradition.