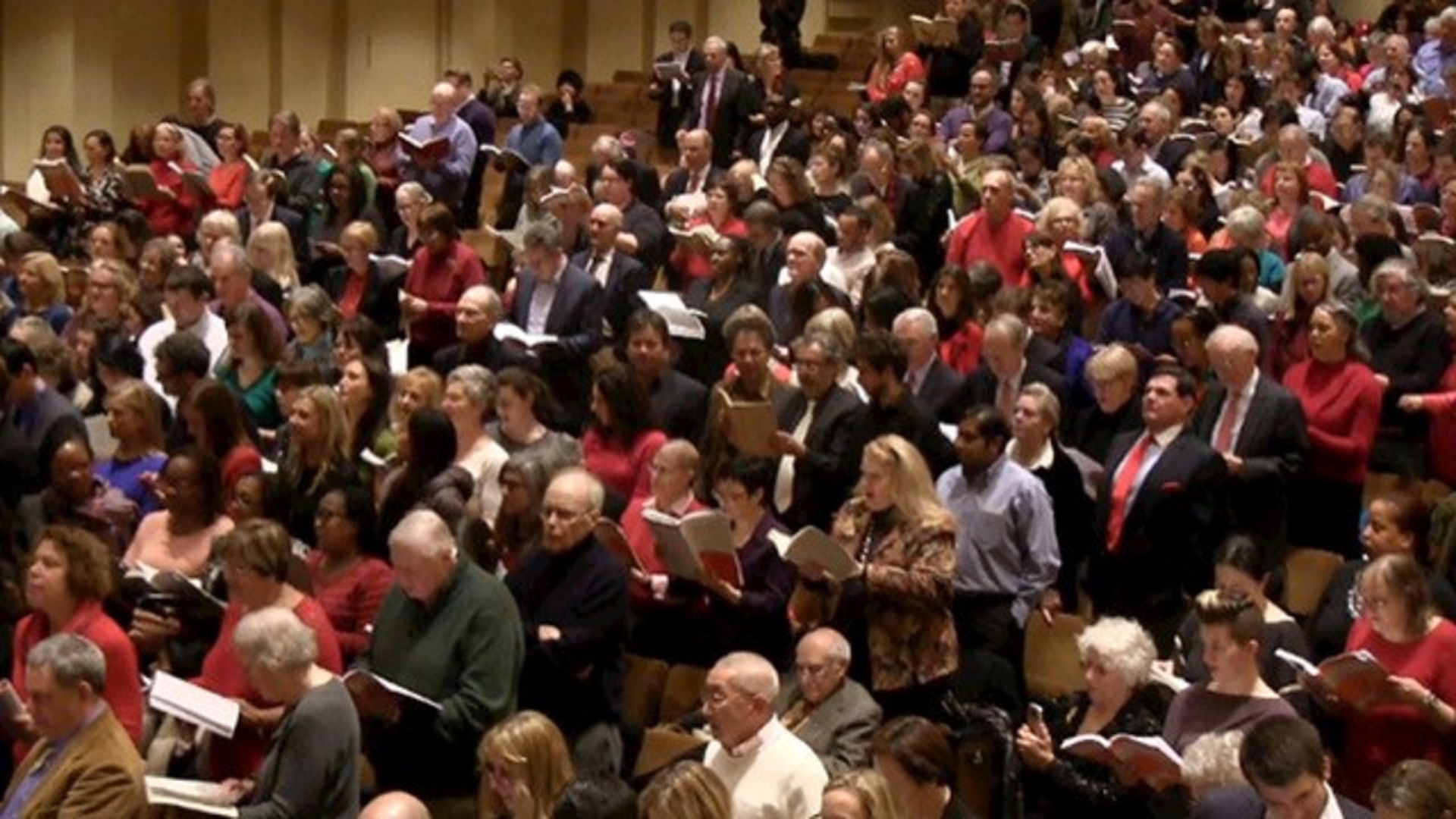 This event has passed
The annual Handel's Messiah Sing-In at Lincoln Center was created as a celebration of choral singing and is today New York City's most popular Holiday Season Community Music Event.
The Sing-In audience-chorus includes 3,000 singers of all backgrounds who come from throughout New York City, the greater New York/New Jersey/Connecticut area, across the United States and from countries around the world. It includes choral singers who sing in church and temple choirs, community choral organizations, high school, college and alumni choruses, people who formerly sang in choirs and many vocal music lovers who want to spend this one special evening singing and being surrounded by thousands of stereophonic voices, all singing Handel's great choral masterpiece together.
The audience is the chorus—there is no chorus on stage. Rather than being seated in block SATB sections, the audience is seated "scrambled" so that attending choral groups and participating singers can sit with those whom they came with. Each participant brings a Messiah vocal score, and the sound of the massed mixed vocal parts in a tapestry of song throughout the hall is glorious.
There are 17 distinguished choral conductors, each of whom, in turn, conducts one chorus accompanied by the Sing-In organist at the Avery Fisher Hall organ. (Almost every well-known choral conductor in the Greater New York Area and beyond either participates or has participated in the Chorale's annual Sing-In.) There also are 4 splendid professional soloists singing some of the best known solos and providing additional musical inspiration. Everett McCorvey, Artistic Director of the National Chorale and the Sing-In, is the host for the performance.
National Chorale 51st Annual Handel's Messiah Sing-In