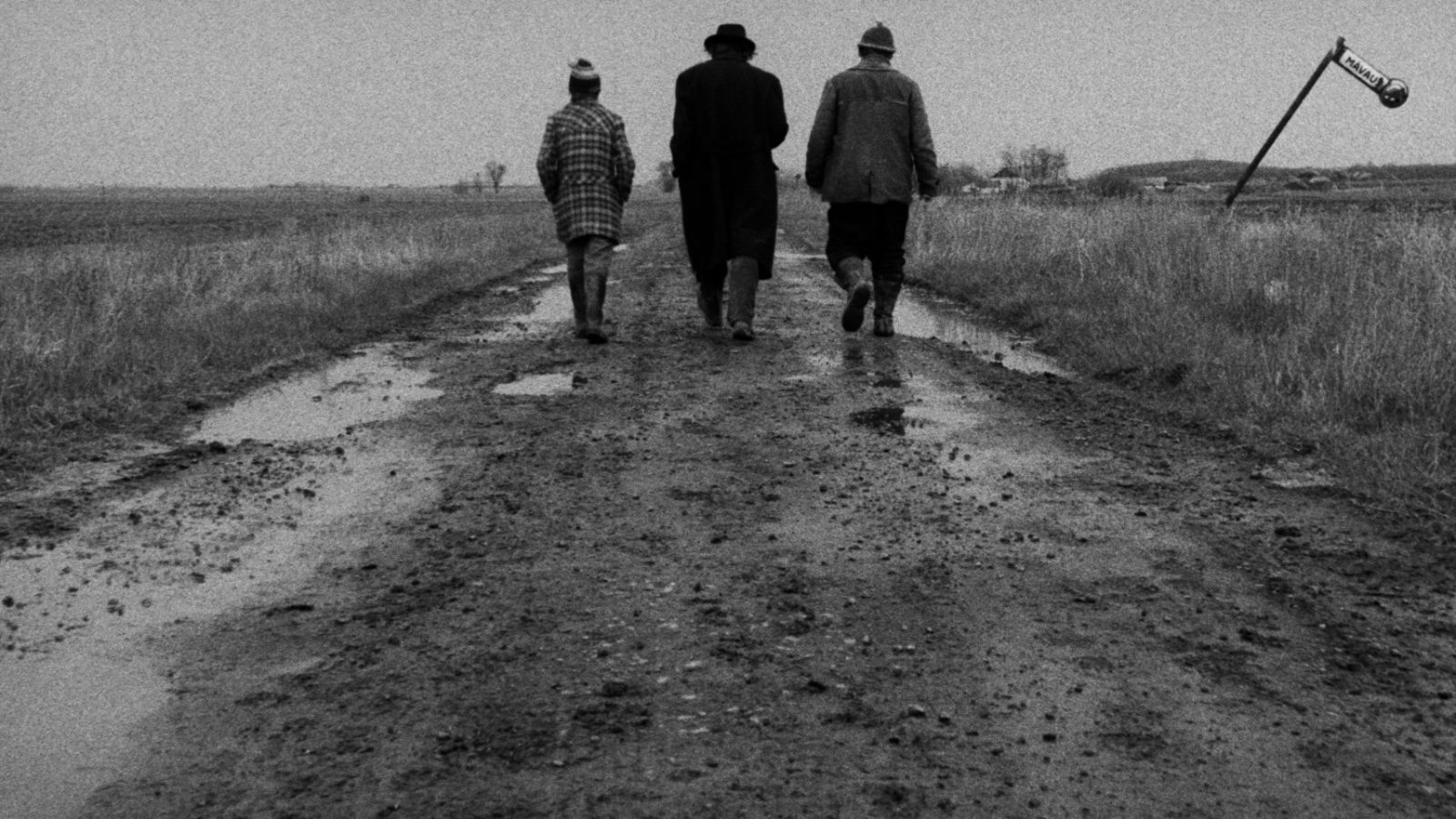 This event has passed
Among the world's most respected and transformative filmmakers, Béla Tarr—whose final film, The Turin Horse, played at NYFF49—made his international breakthrough with this astonishing, singular adaptation of the novel by László Krasznahorkai about the arrival of a false prophet in a small farming collective during the waning days of Communism. Divided into 12 distinct episodes, this seven-and-a-half hour masterpiece weaves in and out of the lives of the locals as the silver-tongued Irimiás (played by Tarr's longtime musical composer Mihály Vig) promises a bright future in a new promised land. This bleak yet mordantly funny study of domestic and social decay was ranked 36th on the most recent Sight & Sound critics' poll of the greatest film ever made. Sátántangó has been restored in 4K from the original 35mm camera negative by Arbelos in collaboration with the Hungarian Filmlab. An Arbelos release. 
This screening will have two intermissions. The first is 20 minutes and the second is 30 minutes.