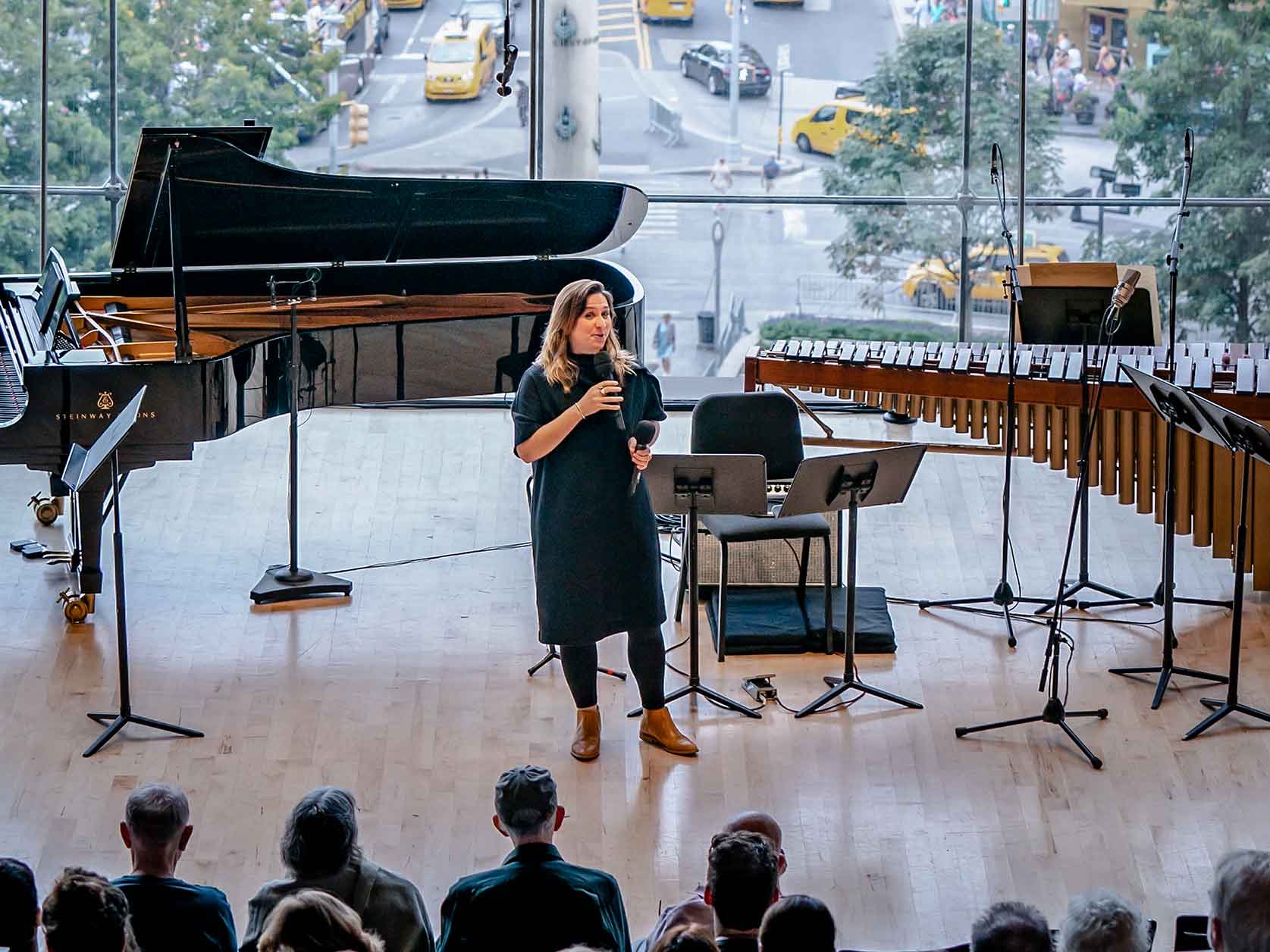 This event has passed
With a view of the New York City skyline, Philharmonic musicians perform music with a story to tell by Pulitzer Prize winners Ellen Reid, John Luther Adams, and Jacob Druckman plus Thea Musgrave. Hosted and curated by Nadia Sirota, Creative Partner.
Program to Include
  J. Druckman: Reflections on the Nature of Water
  Thea Musgrave: Narcissus
  Ellen Reid: Lumee's Dream from p r i s m
  John Luther Adams: Dream in White on White
Artists
  Nadia Sirota, Host / Curator
  Musicians from the New York Philharmonic
Learn more at nyphil.org.