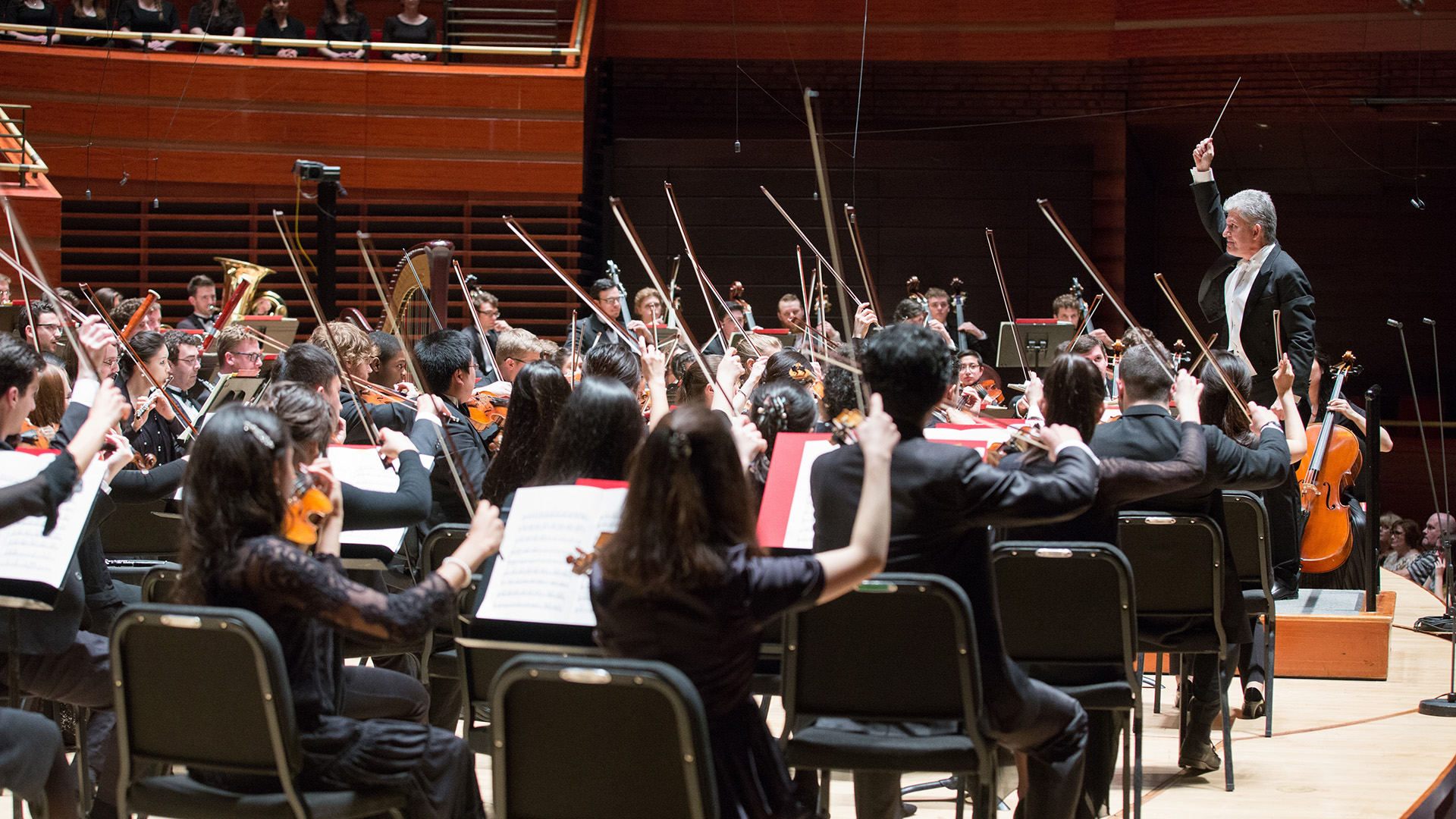 This event has passed
The Temple University Symphony Orchestra, Andreas Delfs, music director, will perform Blacher's Orchestral Variations on a Theme by Paganini and Gershwin's Rhapsody No. 2 for Piano and Orchestra, feat. William Wolfram, piano.
The Orchestra will be joined by the Temple University Jazz Band to perform the New York premiere of Daniel Schnyder's UNITED, Symphony for Orchestra and Big Band, followed by Gershwin's Cuban Overture, arr. Bill Cunliffe.
Temple University Symphony Orchestra and Jazz Band