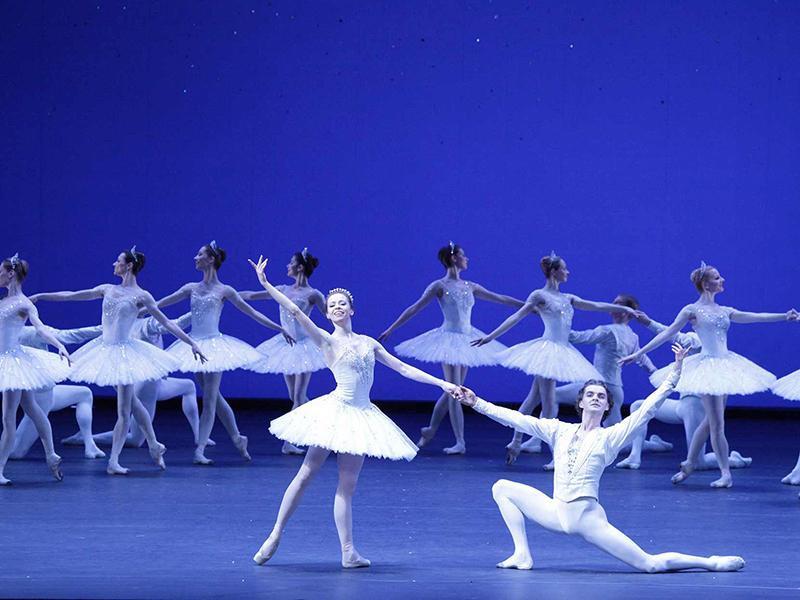 Bolshoi Diamonds
Photo by Damir Yusupov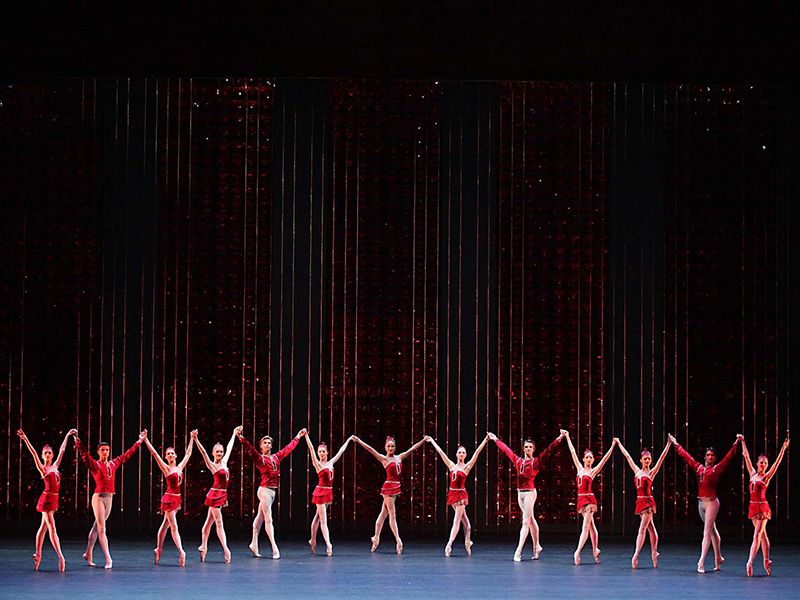 Bolshoi Rubies
Photo by Damir Yusupov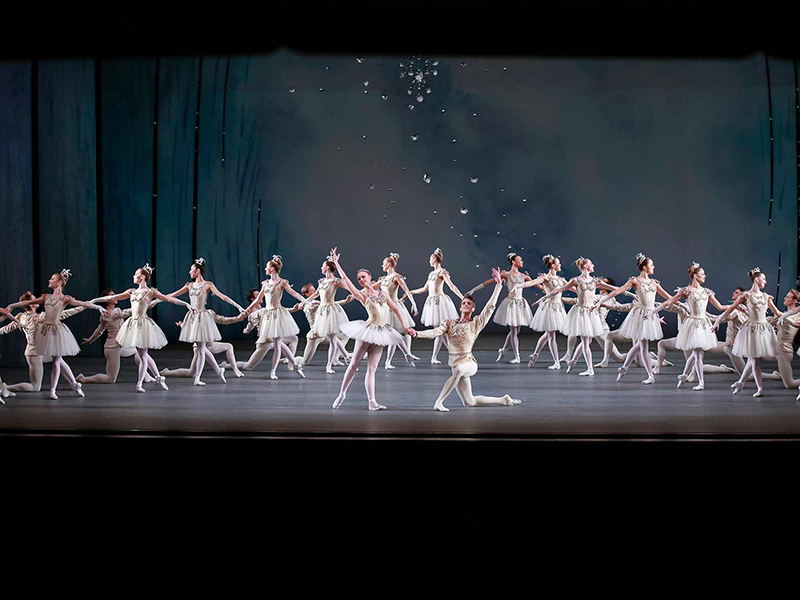 NYCB Diamonds
Photo by Paul Kolnik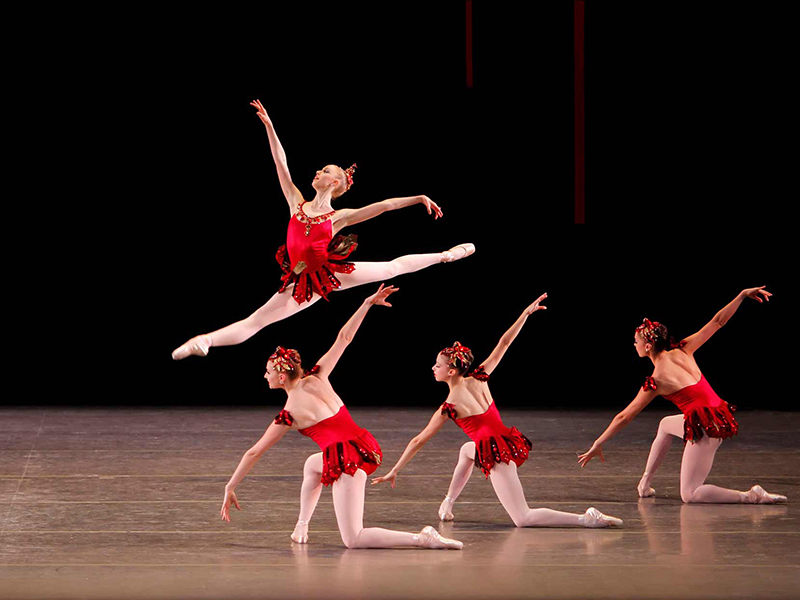 NYCB Rubies
Photo by Paul Kolnik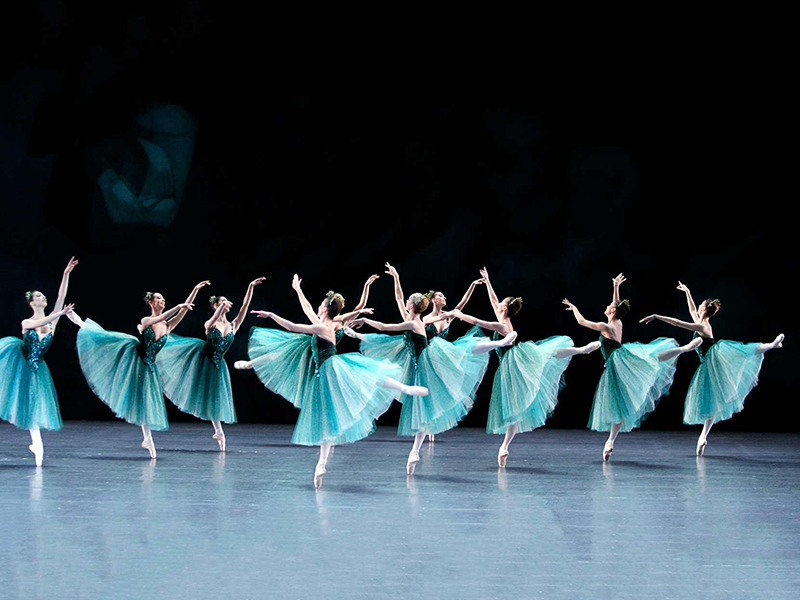 Paris Opera Ballet Emeralds
Photo by Francette Levieux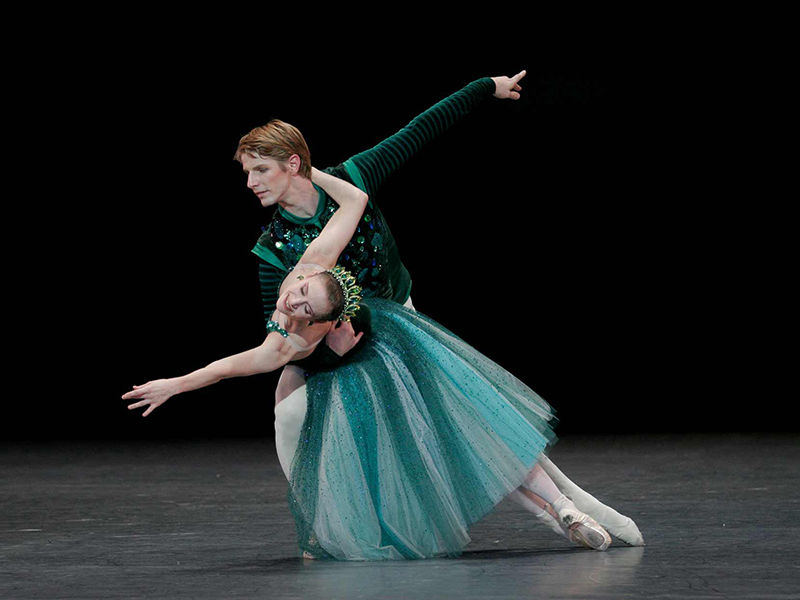 Paris Opera Ballet Emeralds
Photo by Sebastien Mathe
"George Balanchine's pure dance masterpiece."
– New York Times
Fifty years after its premiere at Lincoln Center, three of the world's most celebrated ballet companies come together for a once-in-a-lifetime presentation of George Balanchine's masterpiece, Jewels. For five performances on the same stage where it was premiered, the Paris Opera Ballet embodies Emeralds. New York City Ballet and the Bolshoi alternate Rubies and Diamonds, illuminating the different facets of Balanchine's masterpiece like the sun catching on one of its namesake gems.
The three-part, evening-length work traces Balanchine's life and loves. Emeralds, set to Fauré, evokes the mystery and grace of France. Fueled by Stravinsky, Rubies crackles with jazz-inflected wit and sass, channeling the mid-century audacity of Manhattan. And breathtaking from the moment the lights go up, Diamonds conjures the grandeur of Imperial Russia, set to Tchaikovsky's lush Third Symphony.
Bolshoi Ballet, New York City Ballet, Paris Opera Ballet
Jewels
July 20–23 David H. Koch Theater
Choreography George Balanchine
New York City Ballet Orchestra
Conductor Andrew Litton
Set Design Peter Harvey
Lighting Design Mark Stanley
Bolshoi Ballet Costumes Elena Zaitseva
New York City Ballet Costumes Karinska
Paris Opera Ballet Costumes Christian Lacroix
Thursday, July 20 at 7:30 pm; Saturday, July 22 at 2:30 and 7:30 pm
Emeralds: Paris Opera Ballet
Rubies: New York City Ballet
Diamonds: Bolshoi Ballet
Friday, July 21 at 7:30 pm; Sunday, July 23 at 2:30 pm
Emeralds: Paris Opera Ballet
Rubies: Bolshoi Ballet
Diamonds: New York City Ballet
Premium Packages Still Available
You can also get tickets to Jewels by joining Lincoln Center's Producers Circle. As a vital supporter of this historic production, you will receive:
-Two premium seats to the performance of your choice
-Exclusive invitations to the opening night dinner and cast party
-Benefits throughout the festival
Made possible in part by the members of the Producers Circle.
Major support provided by LuEsther T. Mertz Charitable Trust
Additional support provided by:
Jennie L. and Richard K. DeScherer, Lepercq Charitable Foundation in Memory of Paul Lepercq, The Harkness Center for Dance, and The Joelson Foundation
Bolshoi Ballet gratefully acknowledges the support of its General Sponsor, Credit Suisse.
Choreography by George Balanchine
© The George Balanchine Trust