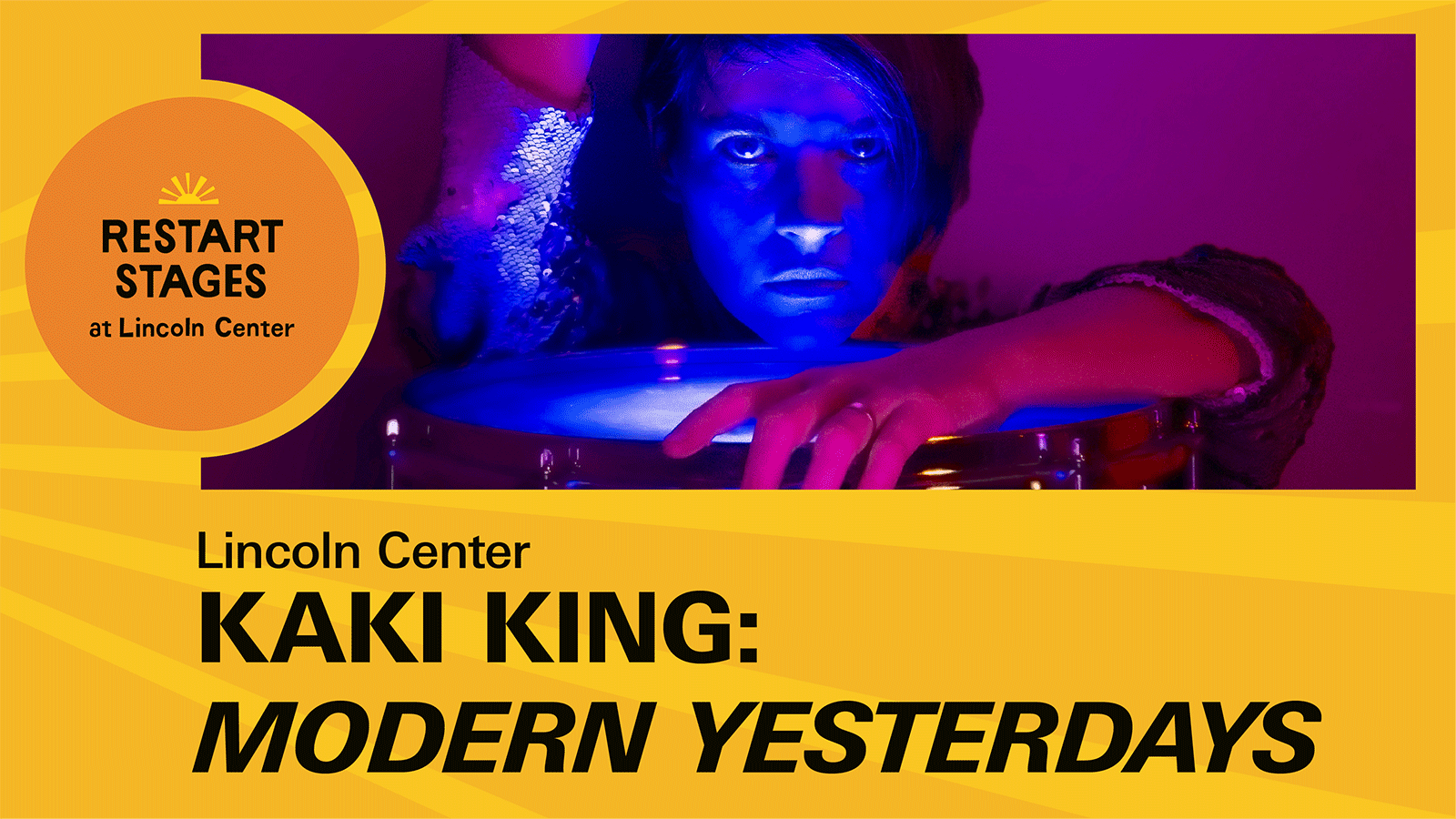 Kaki King: Modern Yesterdays
Hailed by Rolling Stone as "a genre unto herself," Kaki King presents Modern Yesterdays. With technicolor imagination, technical wizardry, and carefully choreographed guitar and drum playing, Kaki King bridges future-forward modernity with contemplative longing. Modern Yesterdays sends us on an audiovisual journey reset by our recent past, arriving at the emotional place we yearn to visit.
The album Modern Yesterdays was released in late 2020 on Cantaloupe Music, recorded in New York City. It is Kaki King's first full-length studio project since the 2015 release of The Neck Is A Bridge to the Body. This upcoming Lincoln Center performance by Kaki King's will be the New York City premiere for both the album release and live performance of Modern Yesterdays.
*Please stay home if you don't feel well, have exhibited symptoms of COVID-19 in the past 10 days, have tested positive for COVID-19 within the past 10 days, or been in contact with someone with COVID-19 in the past 10 days.
---
TWO WAYS TO GET SEATS
1. This performance is open to day-of general admission. Beginning one hour before the show, non-ticketed guests will be invited to claim any available seats in the open seating section—first-come, first-served. Please read more in the General Admission Policy section on this page.
2. Assigned seats are available via the TodayTix Lottery. Enter for a chance to win one FREE pod (two seats), starting two weeks before the show. Entries close three days before a performance at 12:59 pm ET. Ticket-holders must arrive at least 10 minutes before show time to guarantee seats. Enter the Lottery through the TodayTix app or by calling Lincoln Center Guest Services at 212-875-5456.
---
Please read below for important ticketing information:
If you have any questions about this performance or the TodayTix Lottery, please contact Guest Services at 212-875-5456 or [email protected] (Monday–Friday, 10 am–6 pm ET).
Restart Stages Campus Map