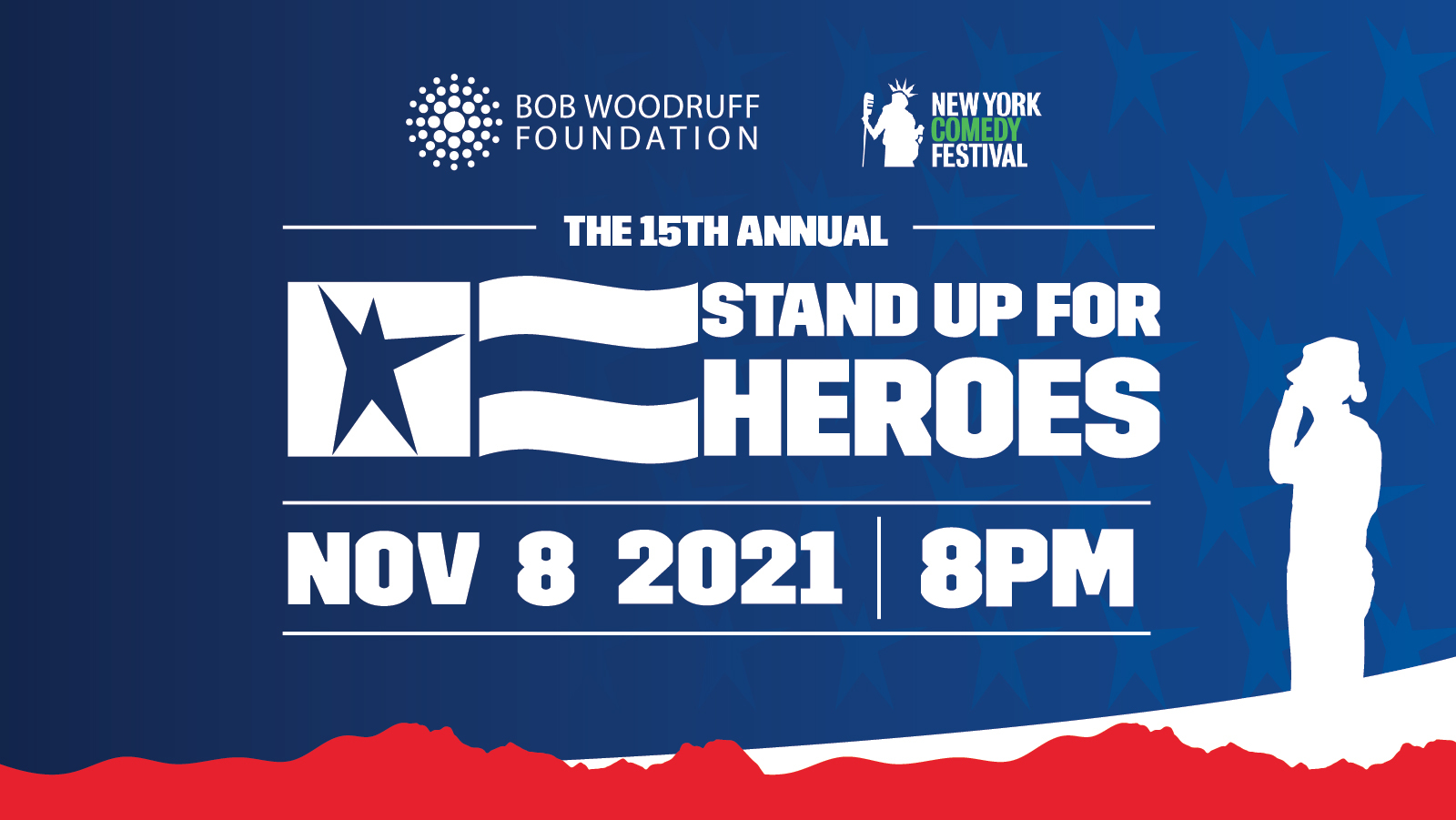 Outside Licensee
Stand Up for Heroes
Stand Up for Heroes (SUFH), New York's highly anticipated night of hope, healing and laughter, returns for its 15th annual celebration to honor our nation's impacted veterans and their families, on November 8, at 8:00 p.m. ET at Alice Tully Hall at the Lincoln Center for the Performing Arts.
The event will raise awareness and funds for the Bob Woodruff Foundation, whose mission is to find, fund, shape, and accelerate equitable solutions that help the military and veteran community thrive. Stand Up for Heroes is presented by the Bob Woodruff Foundation and the New York Comedy Festival and is brought to you by Craig Newmark Philanthropies, Veterans On Wall Street, HSBC, Citi, UBS, Wells Fargo, TOYOTA, Vehicles For Veterans, H.C.S. Foundation, GIVE - Steven and Alexandra Cohen Foundation, Ann G. & James B. Ritchey Foundation, Philip Morris International, Barclays, PayPal, Bloomberg Philanthropies, Citadel, BlackRock, and Bank of the West.
SUFH will feature performances by comedians and musicians including, Nate Bargatze, Nikki Glaser, Grace Gaustad, Bruce Springsteen, Sing Harlem, Jon Stewart and more. The event will also highlight inspiring moments, memorable surprises, and stories of resilience while recognizing the people who have served in our nation's military.
---
*Please stay home if you don't feel well, have exhibited symptoms of COVID-19 in the past 10 days, have tested positive for COVID-19 within the past 10 days, or been in contact with someone with COVID-19 in the past 10 days.
A Dance for Birds
Samuel Torres Latin Chamber Ensemble Ft: The Bergamot String Quartet