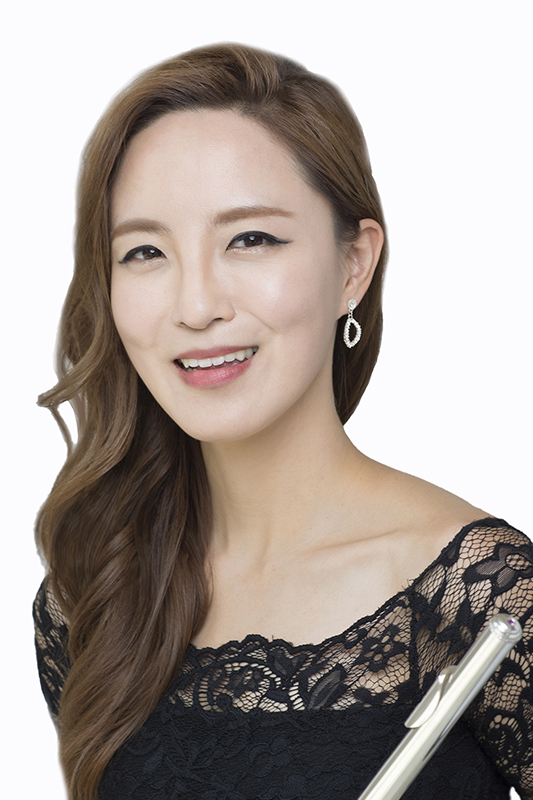 Instrument:
Flute, Principal
Member Since:
2016
Hometown: I was born in Seoul, Korea, but grew up in Daejeon which is about 85 miles south of Seoul. Then music took me to many different places like Philadelphia, New York, Cincinnati, and Vienna. Now, I live by the Lake Constance in Bregenz, Austria. Between concert tours, I call this home.
First Memorable Musical Experience: My mom teaching violin at home. At the time I didn't like it because I wanted Mom to hang out with me nonstop, all day long. But I think all those long hours listening to lots of violin-playing became the foundation of my musical nature, so I thank Mom.
Favorite Non-musical Activity: When I have more time and when the weather is nice, I love riding my bike alongside the lake to Germany, have some scoops of ice cream as a reward, and then ride back home. Priceless.
Favorite NYC Place: My favorite place in New York is Riverside Park because I love seeing water. It calms me down and gives me lots of positive energy.
Favorite Mozart Piece to Perform: There are too many, or better yet, there is no work from Mozart that I don't enjoy performing. But I guess my absolute favorites are the simplest melodies from Mozart: Et incarnatus est from the Mass in C Minor, Bei Männern welche Liebe fühlen duet from the Magic Flute, the second movement of the Piano Concerto in C Major K.467, and of course the second movement of the Flute and Harp Concerto K.299.
Meet the members of the Mostly Mozart Festival Orchestra in this Emmy Award–winning series.