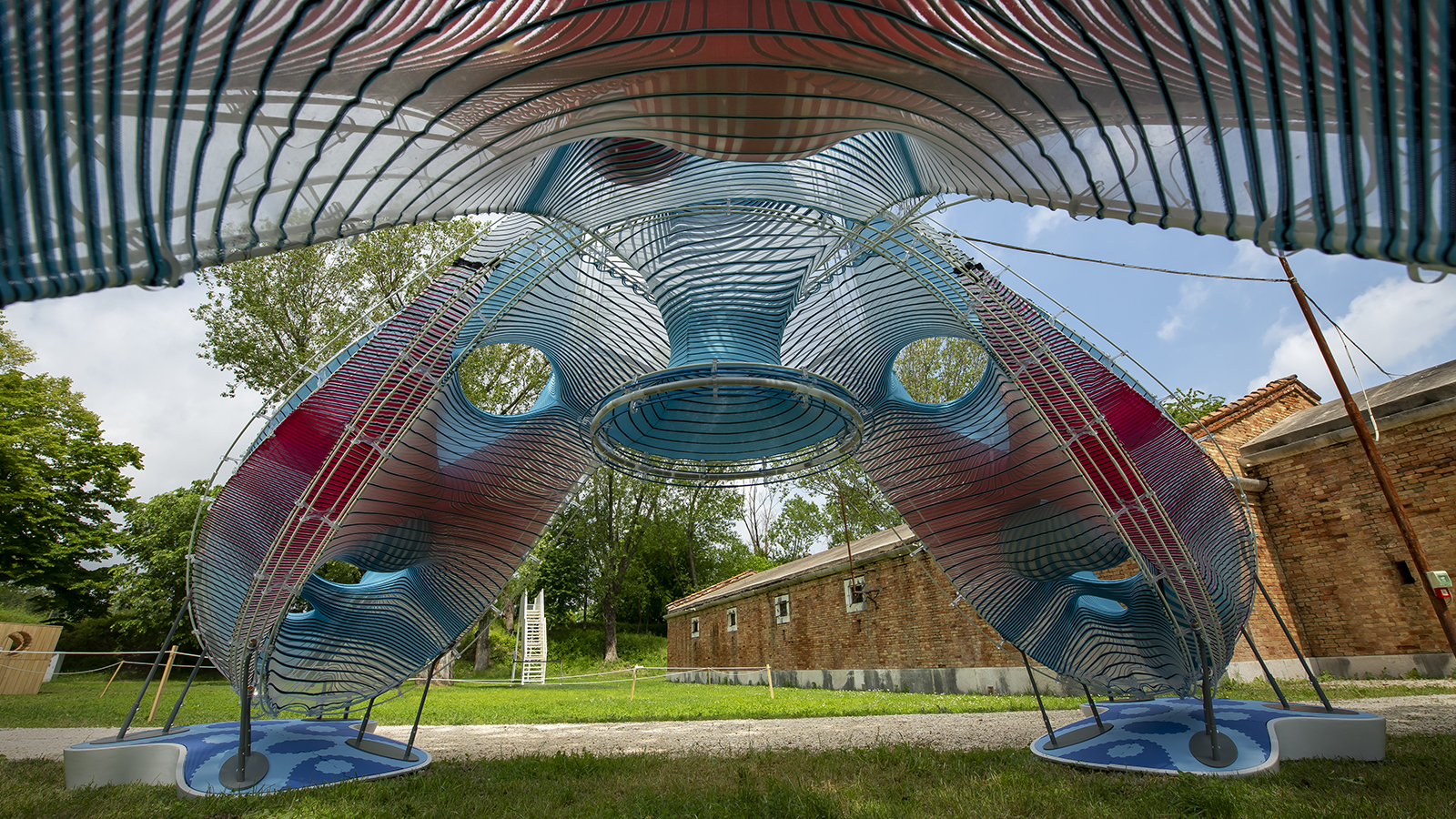 OrchidsPlayscape: Interactive Installation
OrchidsPlayscape, created by Professor Sean Ahlquist, is a sculpture designed to engage play as a form of sensorial exploration. Guests are encouraged to allow their own creativity to emerge while combining, muting and magnifying sensory elements of the installation. The small, tight, curved, stretchy and tactile-rich spaces are created especially for guests with autism.

OrchidPlayscape is named for the behavorial science term that links an individual's character to their environment. Inspired by Ahlquist's daughter, Ara, who has autism spectrum disorder and is non-verbal, this installation is based in the idea that expression often comes in many, unexpected forms. This work will spur excitement, engagement and social opportunities as unique as the participants.

Ahlquist's work is currently also on exhibition at the Venice Architecture Biennale in Venice, Italy. In April 2022, further research on sensorial play will be exhibited for the Common Senses Festival in Omaha, Nebraska.
Please note: all unvaccinated guests (ages 2+) must wear a face-covering at all times while on campus. For more COVID-19 safety guidelines and protocols, click here.