Upcoming Events

About

Visit

Venues & Spaces

Exhibits
Mon: 10-8*, Tue: 10-8, Wed: 10-8*, Thu: 10-8*, Fri: 10-8*, Sat: 10-8*, Sun: 12-6* (*Open until end of event)
Welcome to your new David Geffen Hall, the home of the New York Philharmonic and the new cultural home for New York. The reimagining of the Hall is centered around a deep focus on welcoming visitors and audiences to Lincoln Center and expanding the possibilities of a concert hall. Thousands of square feet of public space are open daily to the public; improved accessibility features are offered throughout; concerts and community events are open to passersby from 65th Street and Columbus Avenue; and select performances from inside the concert hall are streamed live, free of charge. Be one of the first to experience David Geffen Hall this season. Whether you're returning to the Hall or visiting for the first time, we look forward to welcoming you!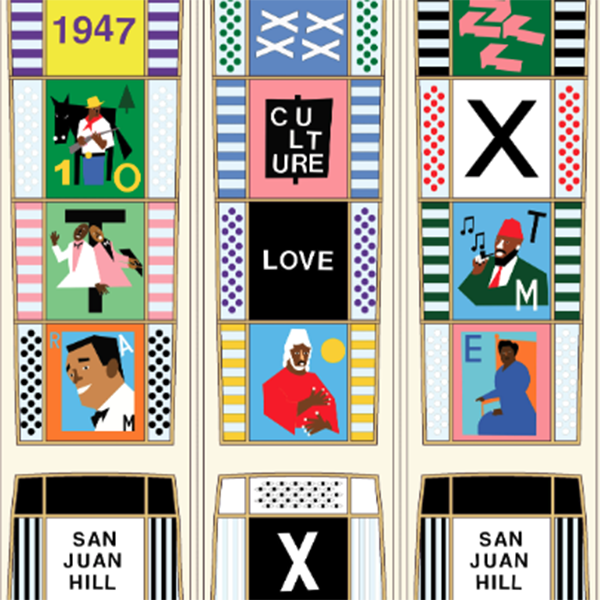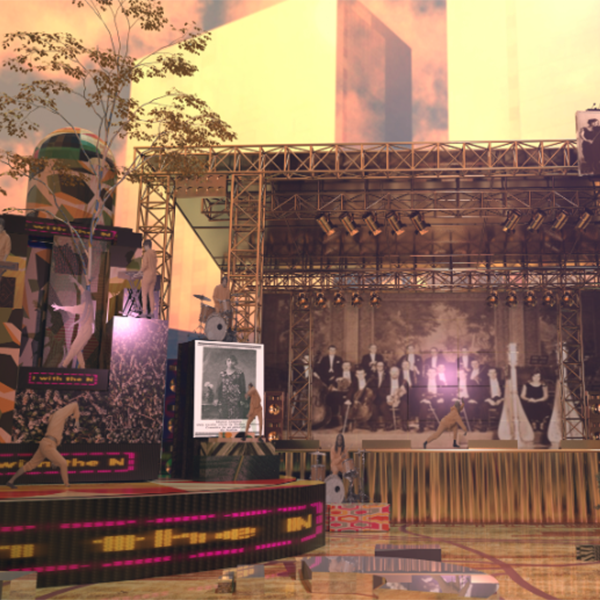 Explore the new David Geffen Hall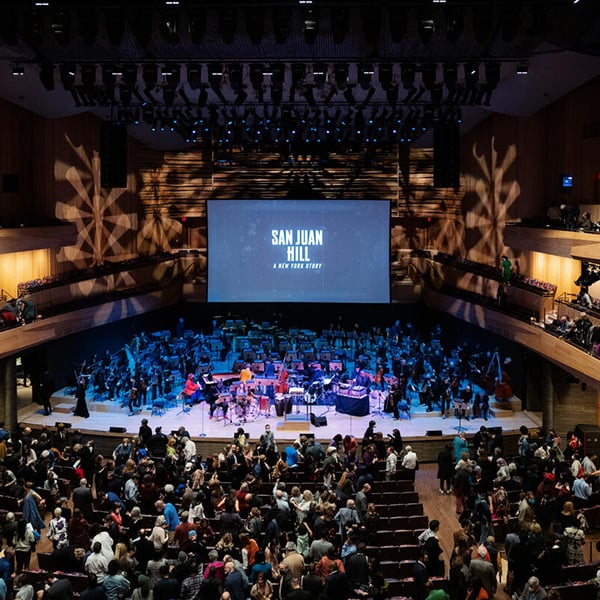 Reimagining the concert-going experience
Home to the New York Philharmonic, the Wu Tsai Theater—named in honor of Clara Wu Tsai and Joe Tsai—is designed with optimized sightlines, resulting in an intimate relationship between audience and performer. The theater's state-of-the-art flexibility accommodates choral performances, recitals, semi-staged opera, dance, film premieres, and amplified pop and rock concerts.
Learn more »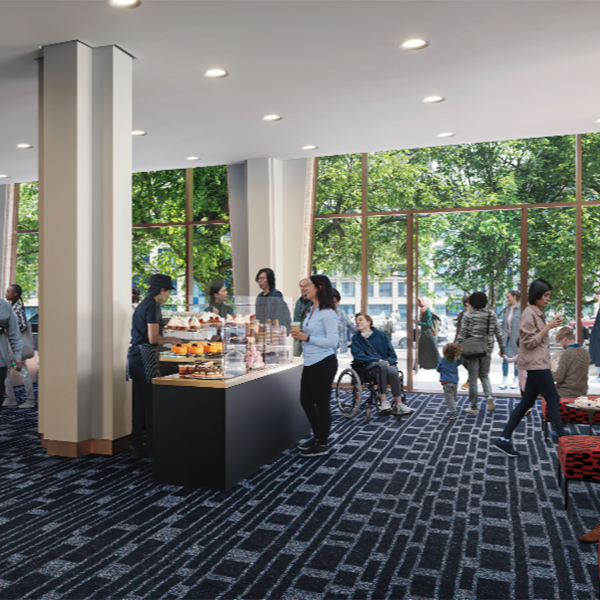 Welcoming visitors to Lincoln Center at-large
Thousands of square feet of public space for diverse cultural performance and community uses has been created—all free and open to the public daily. Discover what's happening on campus at the
Welcome Center
, grab a cup of joe from The Coffee Bar, experience visual artwork, exhibits, and livestreams, and peek into live performances at the
Kenneth C. Griffin Sidewalk Studio
.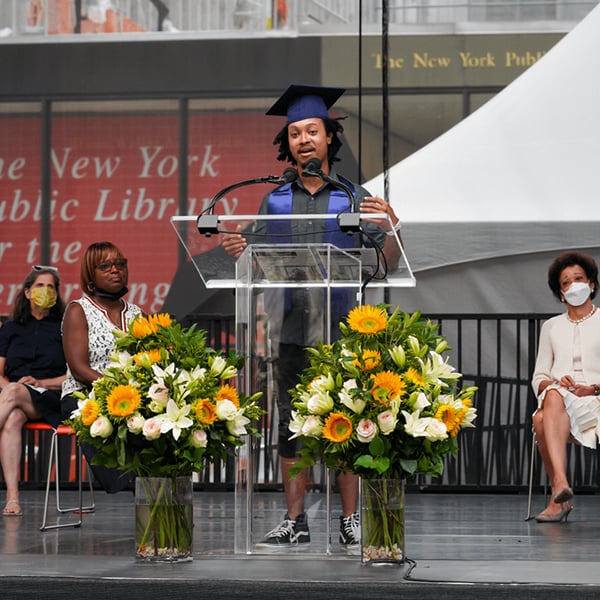 Building a stronger community together
Completed two years early, the new David Geffen Hall represents a statement of faith in New York and its artistic community, while delivering jobs and economic development at a crucial time for the city. The renovation supports $600 million in ongoing economic development and 6,000 jobs, with 42% participation from minority and women-owned businesses and 51% of the workforce derived from underrepresented communities.
Learn more »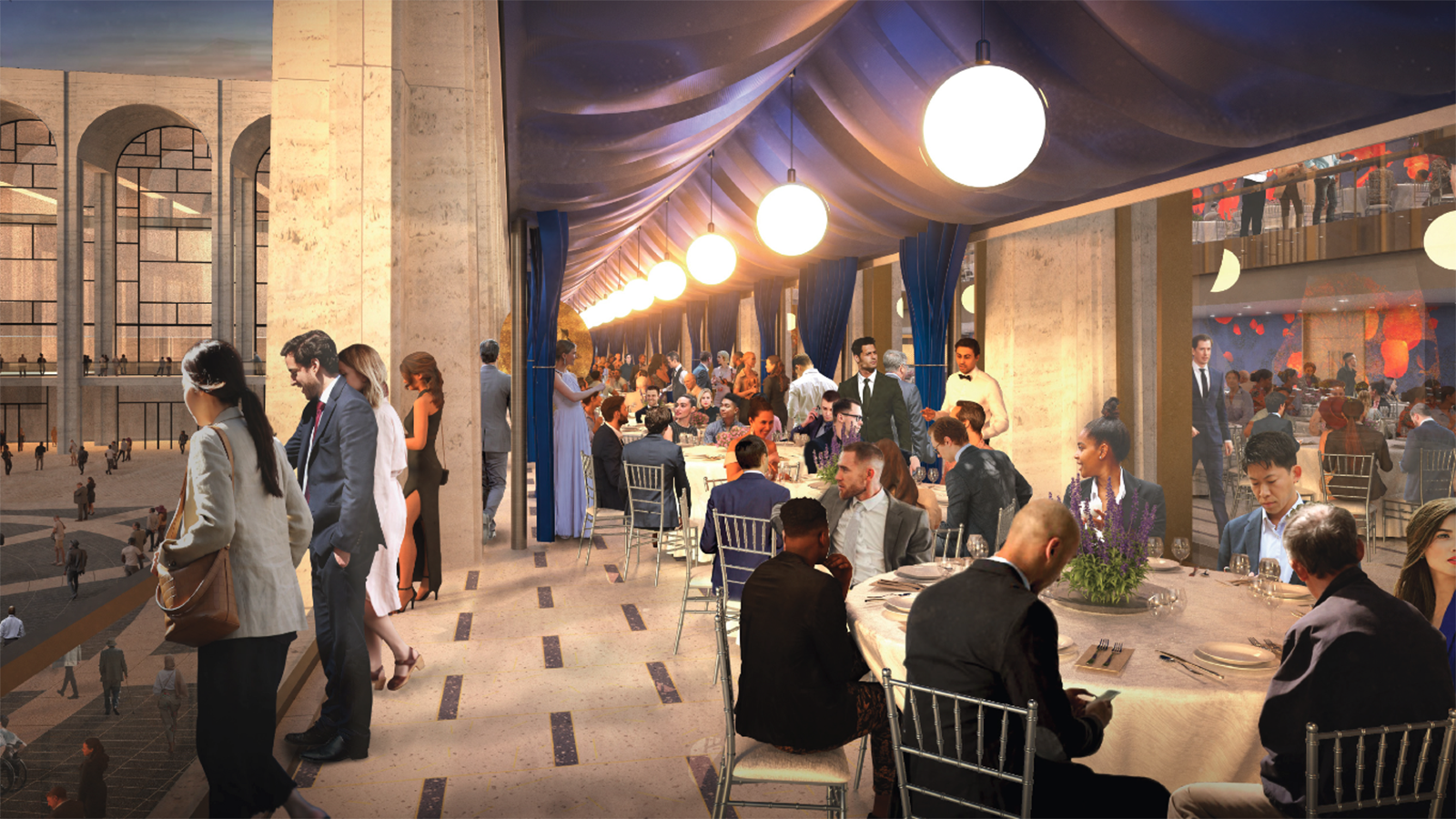 Host your next event at David Geffen Hall
Be the first to host your event in the reimagined David Geffen Hall. From spectacular performances, dinners, galas, cocktail receptions, and intimate private parties, the many spaces of the Hall offer the perfect backdrop for your special occasion.
Learn more »
More about the Hall