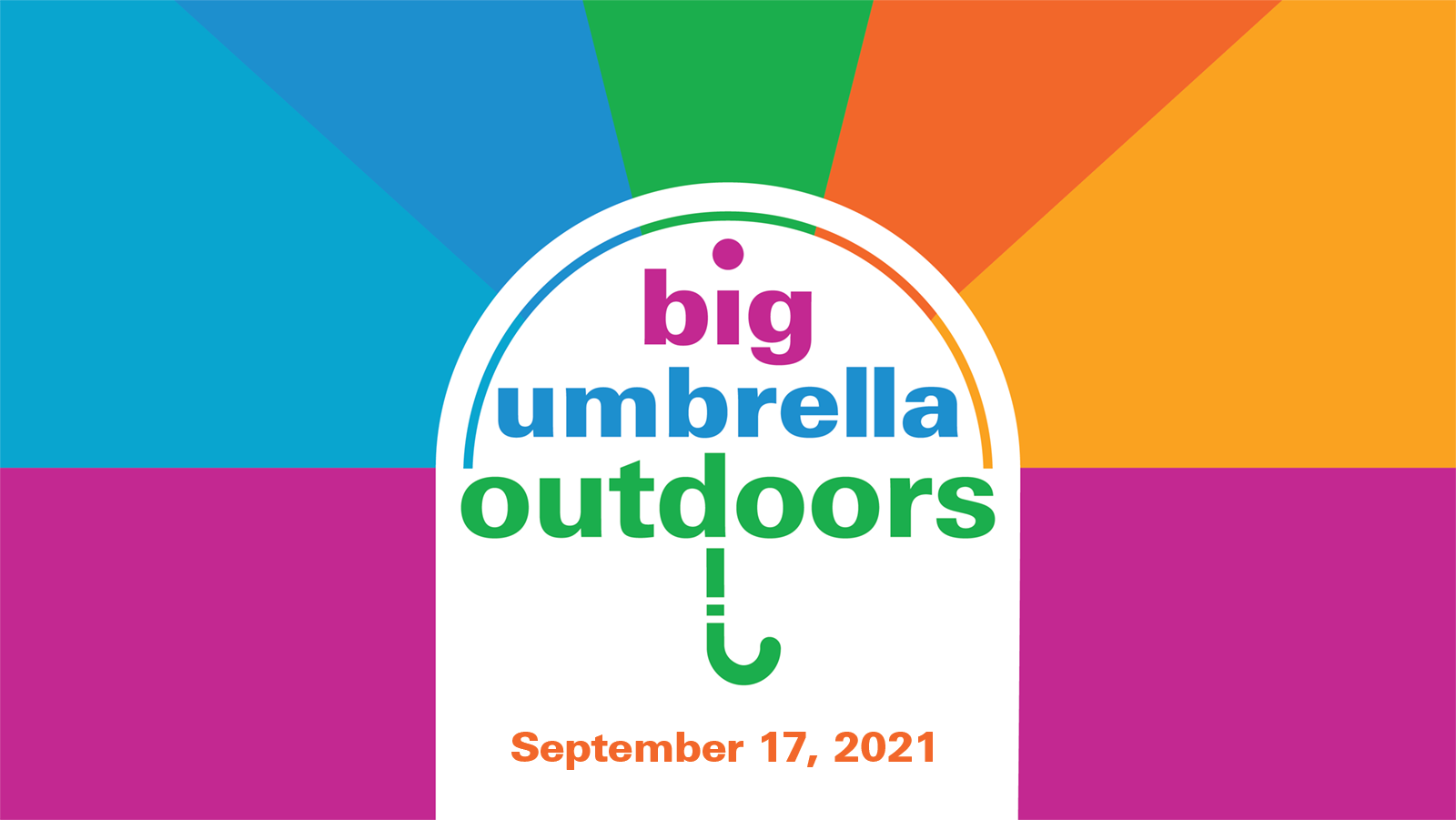 Big Umbrella Outdoors for Teens and Young Adults
Lincoln Center welcomes teens and young adults with autism and other developmental disabilities to a dedicated event as part of Big Umbrella Outdoors—featuring a live performance by E.P.I.C. Players, followed by participatory creative workshops, and ending with an inclusive Silent Disco dance party featuring technology by Music: Not Impossible. Join us as we kick off the weekend for Big Umbrella Outdoors and celebrate the expansion of programming for teens and young adults!
*By ordering tickets, you and your accompanying guests will have access to the full programming from 6:00–9:00 pm.
SCHEDULE OF EVENTS
6:00–6:45 pm: Songs and Stories from the Spectrum by E.P.I.C. Players
6:45–7:30 pm: Choose from a dance workshop or self-guided visual art activity
7:30–9:00 pm: Silent Disco by Music: Not Impossible
*Headphones will be provided for the Silent Disco. If you prefer to bring your own wired headphones, we can provide a limited amount of belt clips to connect to the system. Please note that they must have a traditional headphone jack of 3.5 mm or your own dongle to connect to your iPhone headphones.
---
MORE ABOUT THE ARTISTS
Songs and Stories from the Spectrum by E.P.I.C. Players
The E.P.I.C. Players are a nonprofit, neuro-diverse theatre company dedicated to creating professional performing arts opportunities and supportive social communities in the arts for individuals with developmental disabilities. Join the company of E.P.I.C. Players as they sing songs and share stories about resiliency, empowerment, and hope for the future.
Inclusive Silent Disco
A silent disco made accessible for all due to groundbreaking technology. Music: Not Impossible is an applied Vibrotextile™ technology that allows users to experience the rich nuances of music, using the skin as a canvas. Initially inspired by deaf music fans, the system goes beyond accessibility to create a radically inclusive experience. Music: Not Impossible not only provides a kind of accessibility that has never before been achieved, but enhances the musical experience for all.
Swingset Drumkit (interactive installation) at The Deck at Damrosch Park
Swingset Drumkit is a unique, interactive sonic sculpture encouraging people to build rhythmic sounds through their swinging. Swings are attached to large colorful wheels that trigger multiple drumsticks, striking percussive instruments. The speed and swinging height that you swing is translated into varying rhythms and sounds; make your own music by swinging!
OrchidsPlayscape (interactive installation) at Josie Robertson Plaza
OrchidsPlayscape, created by Professor Sean Ahlquist, is a sculpture designed to engage play as a form of sensorial exploration. Guests are encouraged to allow their own creativity to emerge while combining, muting and magnifying sensory elements of the installation. The small, tight, curved, stretchy and tactile-rich spaces are created especially for guests with autism.